Since apples are in season and it's fall, I thought I'd try out a new recipe: Vegan Gluten Free Apple Cinnamon Waffles. Lucky for me, they were a hit on the first try…something that doesn't always happen around here 😉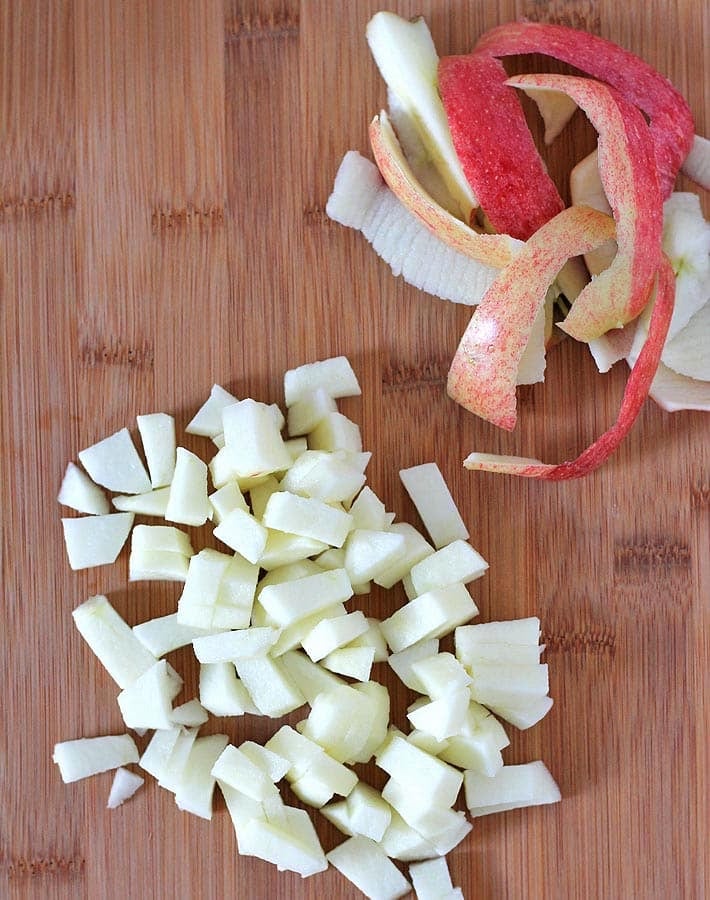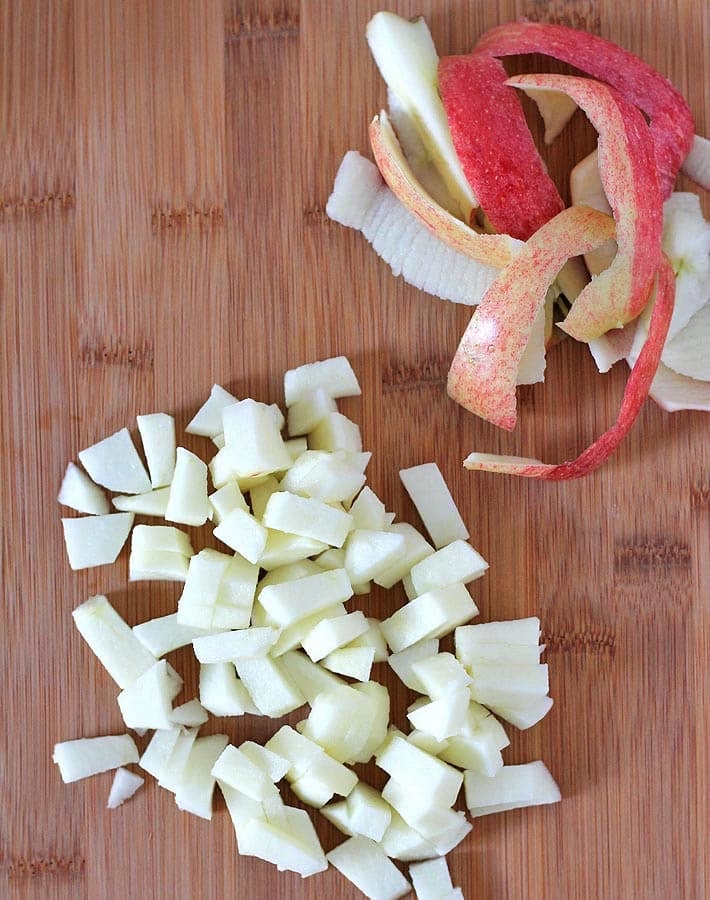 Have you ever been apple picking? Every year, I always say to myself that this is the year we're going to go apple picking. But then things get in the way, we get busy, and apple picking season comes and goes in a flash. Right now, we're at the tail end of pick-your-own season and it probably won't end up happening. Again. Next year? I hope so. Think of all those apple recipes waiting to be made with all the apples we'd pick!
I tend to forget that fall is so much more than pumpkin recipes (if you do want pumpkin recipes, you can find a few over here!). I lean towards the pumpkin side because pumpkin just happens to be in many of my favourite fall recipes, but there are so many possibilities with apples too.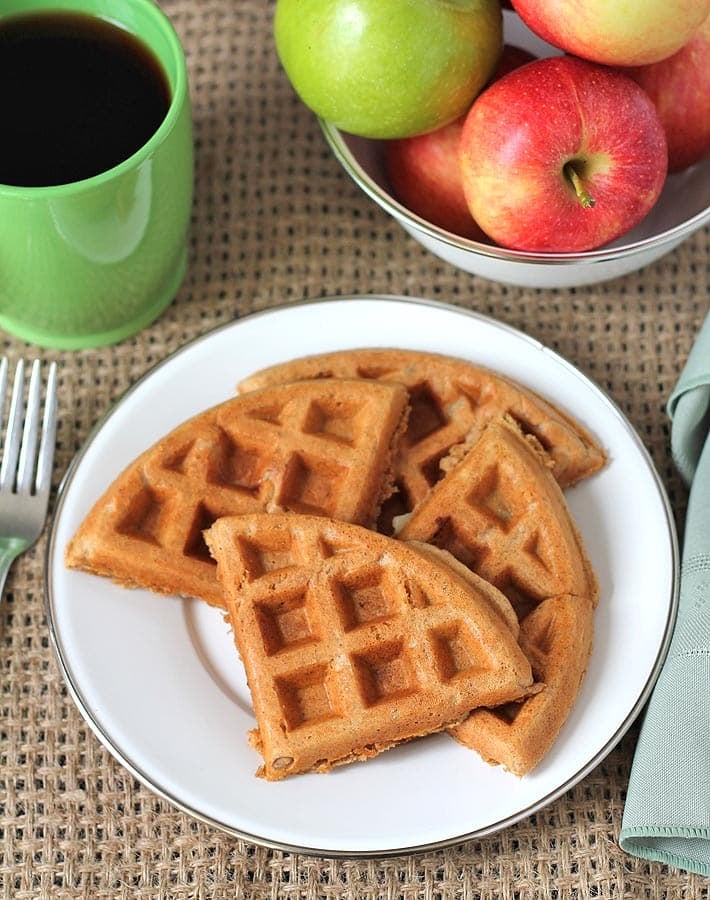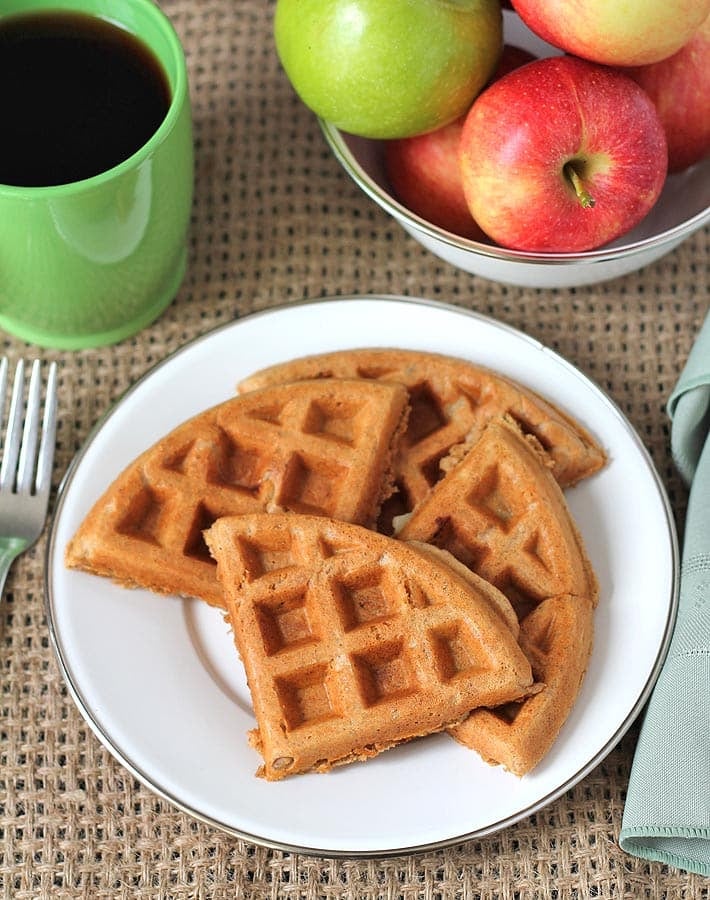 I used my plain waffle recipe as a base for this recipe, made a few additions and changes, and this is the result! Vegan gluten free apple cinnamon waffles that are crispy-on-the-outside-soft-on-the-inside with bursts of sweet apples and spicy cinnamon in every bite. Perfection.
I used a gala apple in this recipe but I think any apple, your favourite kind, would work well too.
If you make these for breakfast (they're great for lunch or supper too!) share a pic on Instagram and tag me! I'd love to see them! And if you like these waffles, you may also like my apple raisin cinnamon rolls too!
This page contains affiliate links. Click to learn more.
How to Make Vegan Gluten Free Apple Cinnamon Waffles
Click here for more delicious vegan, gluten free breakfast ideas!