Are you just starting out with vegan gluten-free baking?
OR
Have you been at it for a while and you aren't getting the results you want?
If you answered yes to either of those questions, I have an e-book that will help you move towards getting the results you want.
Vegan gluten-free baking has its own set of rules. If you want to learn all you can in order to be able to bake great tasting treats for yourself, your family, and your friends, you'll benefit from this e-book that builds on my email series.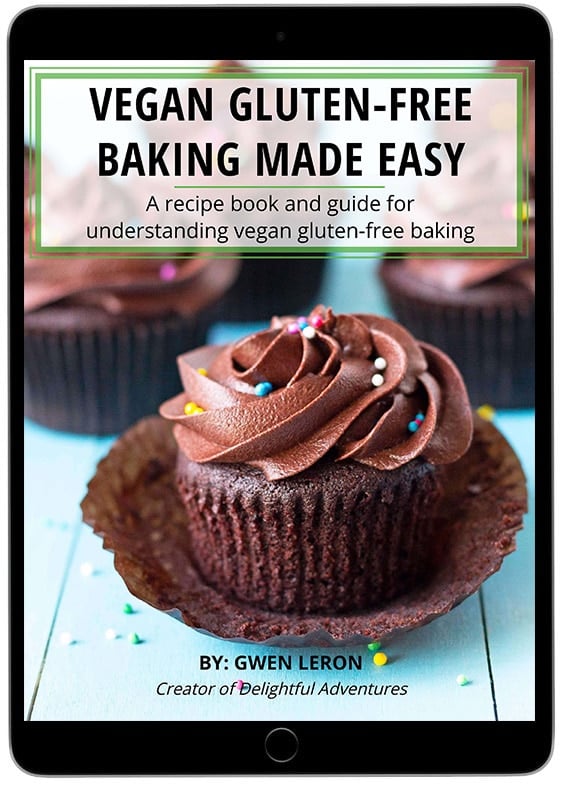 Only $9.99
What's Included In the Book?
In this 42-page e-book, you'll find info that will help you to better understand how vegan gluten-free baking works in order to start baking better treats today!
With this e-book, you will...
Learn the vegan gluten-free baking golden rule. This rule about vegan gluten-free recipes is one you must follow for success, every single time.
Learn about the 21 most commonly used vegan gluten-free flours. You'll find information about which category each flour falls under (there are three!), you'll learn where each flour comes from, what types of recipes they're best used in, other additional important notes, plus, a recipe to try using each particular flour.
Learn which gluten-free flours I prefer to use, and why. Each vegan gluten-free baker has their own group of flours they like to work with best. I'll share those that I stick to and get the best results with for the recipes I make.
Find tips, tricks, and helpful pointers. I have been baking this way for many years and have learned SO MUCH over that time, I share those things with you as well as links to resources that will help you even more.
Find 15 tried and true recipes. The recipes are extremely easy to make, even by beginners. All of them are well-loved reader favourites that have been made countless times by the Delightful Adventures community, from beginners all the way to seasoned vegan gluten-free bakers.
ARE YOU READY TO FEEL MORE CONFIDENT WITH VEGAN GLUTEN-FREE BAKING?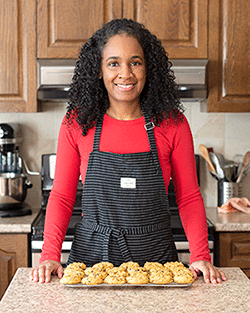 Hi! I'm Gwen and I've been in your shoes. When I first started baking vegan gluten-free, I had no idea what I was doing. I made almost every mistake you can think of, but the good thing that came out of all the recipe fails is that I kept trying and I learned from the mishaps.
Now that I understand vegan gluten-free baking, I want to help you understand it, as well. This e-book is filled with many of the things I wish I knew when I started and it will help you on your way to becoming successful, too.
These are just some of the things that will get rave reviews when you confidently, and successfully, bake them for your family and friends: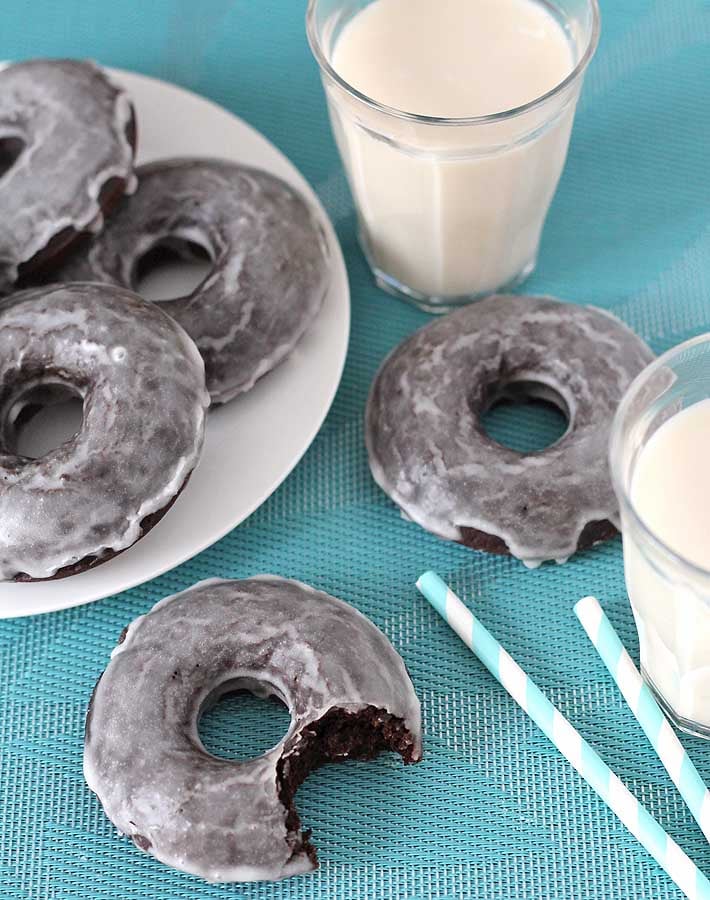 Questions You May Have
You mentioned that this e-book builds on your email series, how is it different?
The email series will walk you through the basics you need to know in order to get started with vegan gluten-free baking. This e-book is the next step and will dive even deeper into info you need to know.
Are there any recipes for bread in the e-book?
Just sweet breads/loaves. In addition to the sweet breads and loaves, you'll find family favourite recipes for muffins, doughnuts, and cookies.
Are the recipes complicated?
All of the recipes included are easy-to make and don't require any complicated techniques. A beginner can make them.
How do I purchase the book?
Click the green button below to be directed to where you'll be able to purchase and download the e-book to read on your computer, tablet, or smartphone.
The e-book will be delivered to your email in PDF format so you can read it on your computer, tablet, and / or smartphone. No special e-reader is required to read it. It has been formatted to print on regular 8.5×11″ paper if you'd like to print it out.