Giving food gifts to family and friends is one of the most thoughtful ways to show you care. Here are 25 homemade vegan food gifts to make and give this holiday.
If you prefer store-bought gifts, check out my list of gift ideas for your favourite vegan foodies!
The holiday season is gift-giving time and what better gift to give and receive than a food gift? I've put together a list of 25 vegan food gifts to make and give this holiday from my site and from some amazing bloggers around the web.
These food gift ideas are perfect for friends, family, teachers, hostesses…anyone on your list. All recipes are vegan, some are gluten free (your giftee won't know the difference about anything!) and all of them are delicious, decadent, and will be appreciated.
Bookmark this page or pin it on Pinterest and come back to it when you're planning your holiday baking. These recipes also make for good treats to put out when entertaining or for just snacking on at home to get yourself into the festive mood!
25 Vegan Food Gifts to Make and Give This Holiday
Chocolate mint is a popular flavour combo this time of year so many will be very happy to receive these.
From: Delightful Adventures
A homemade take on the classic holiday chocolates we've all enjoyed at some point.
From: Veganosity
The different coatings on these festive truffles make them extra special.
From: Veggies Don't Bite
Chocolaty, crunchy, and sweet with a hint of saltiness, and all it takes is 3 ingredients!
From: Two Raspberries
This fudge is special because of its texture. It's not the creamy fudge you may be used to, instead, it's crumbly and melt-in-your-mouth delicious.
From: Delightful Adventures
6. Peppermint Mocha Date Balls from Feasting on Fruit
7. Vegan Peppermint Patties from Delightful Adventures

8. Vegan Gluten Free Chocolate Mint Doughnuts from Delightful Adventures
9. Orange Almond Coconut Oil Chocolate Bark from Eat Healthy, Eat Happy
10. Rosemary Maple Roasted Almonds and Cashews from The Taste Space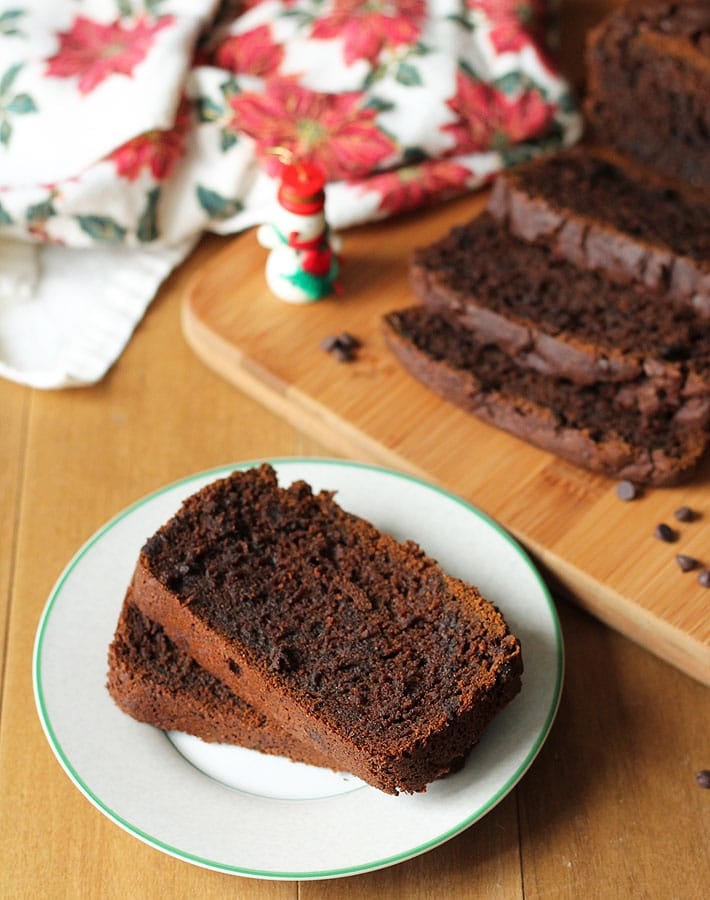 This would be a nice gift to make, wrap up in pretty packaging, and give to everyone you know! If you prefer gingerbread muffins, find a recipe for those here.
From: Delightful Adventures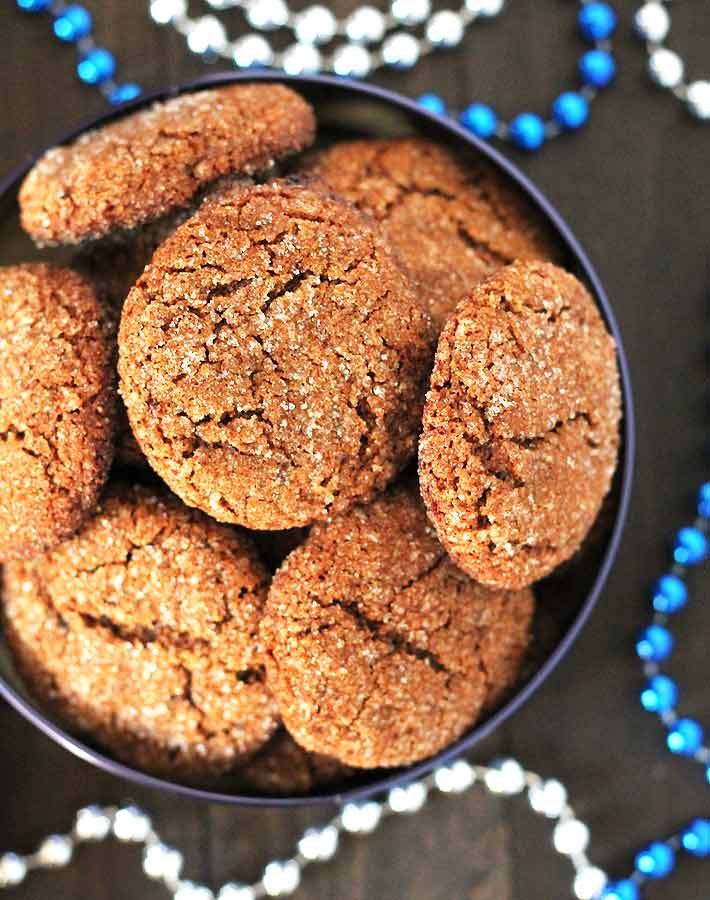 Gingerbread is a flavour that says "yes, this is the holidays!" Satisfy everyone's gingerbread cravings with these chewy, sparkly cookies.
From: Delightful Adventures
Pretty peppermint cookies that would make an impressive gift for anyone on your list.
From: My Darling Vegan
This is such a  great idea. Put together the dry mix in jars, package up, and the receiver does the baking on their end when a craving hits!
From: Vegan Richa
Just a few ingredients will make these lovely little crescent shaped cookies.
From: Unconventional Baker
16. Gingerbread Granola from Plant Powered Kitchen
17. Cranberry Pecan Biscotti from Earth Powered Family
18. DIY Hot Cocoa Mix from Healthy Happy Life
19. Pumpkin Hazelnut Strudel by Vegan Family Recipes
20. Raw Christmas Fruit Cake from A Virtual Vegan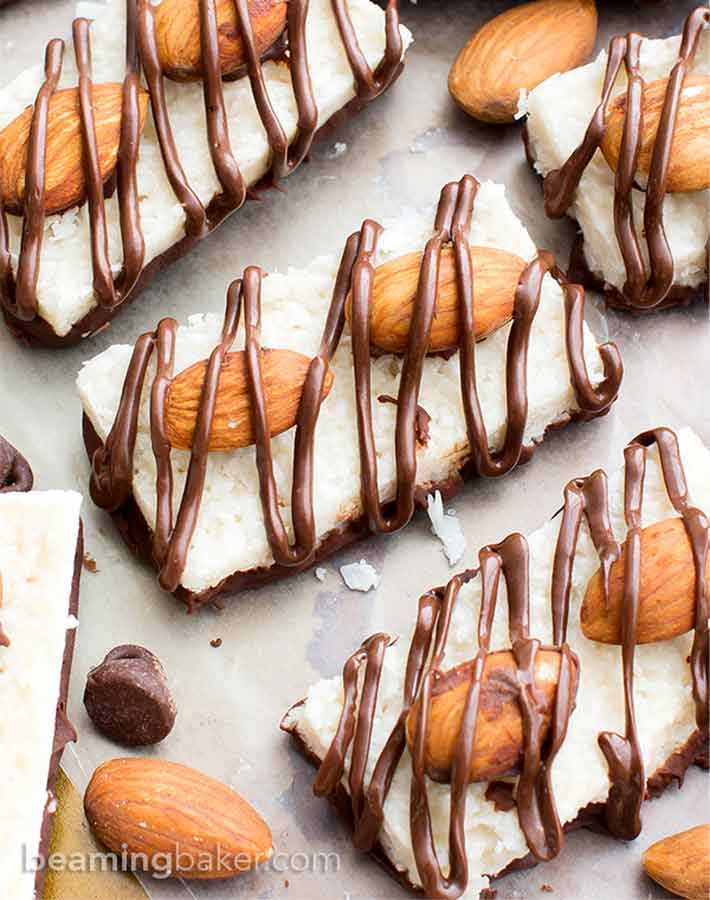 The chocolate bar you know and love but the version that you can make at home with just a few simple ingredients!
From: Beaming Baker
Secretly healthier than regular toffee bars but no one will know the difference!
From: Veggie Inspired Journey
23. Whiskey and Maple Roasted Nuts
Don't you want to dig into that bowl? The whiskey/maple combo sounds delicious.
From: Green Evi
A little more gingerbread but in mixed nut form this time!
From: Diary of an Ex Sloth
Turkish delight candy reminds me of The Chronicles of Narnia novels. I only tried Turkish Delight for the first time ever earlier this year and they're delicious and a great gift to make and give.
From: Yumsome
I hope you found a few things to make in my list of 25 vegan food gifts to make and give this holiday season. Any favourites?
Happy baking, making, wrapping, and giving!