Chewy, perfectly spiced, and covered with sparkly sugar, these vegan gluten free gingerbread cookies will make a welcome addition to your Christmas baking list and become a new favourite!
This page may contain affiliate links. Click to learn more.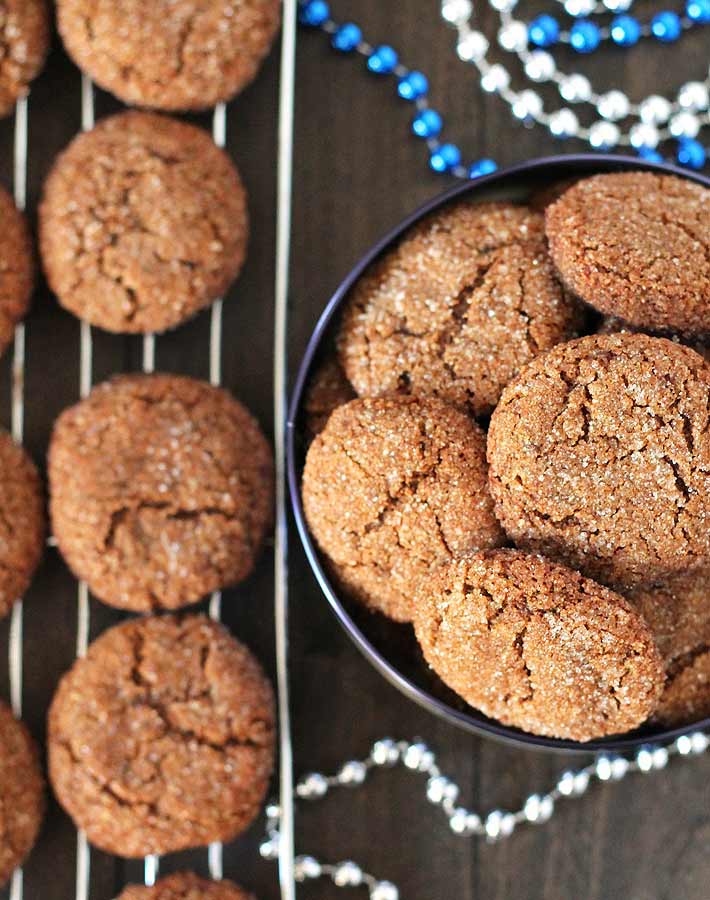 When the holiday season rolls around, it's all about baking in my kitchen, and I'm sure your kitchen is the same!
As I write this, two days before Christmas, I have a large container full of chocolate chip shortbread, another filled with cranberry, chocolate chip cookies, a tin of vegan coconut fudge, and these delicious, chewy vegan gluten free gingerbread cookies.
Of all the Christmas cookies I make, these are one of my favourites. I came up with this recipe a few years ago when I was experimenting with some of my regular recipes to veganize and de-glutenize (those are words, right?) them.
It took a few tries to get this one just right, but the final recipe is perfect. Now, each year, they make a regular appearance on my "holiday stuff to bake" list.
I make them to give as food gifts and I also make a batch (or two!) for us at home. It just isn't the holidays without them.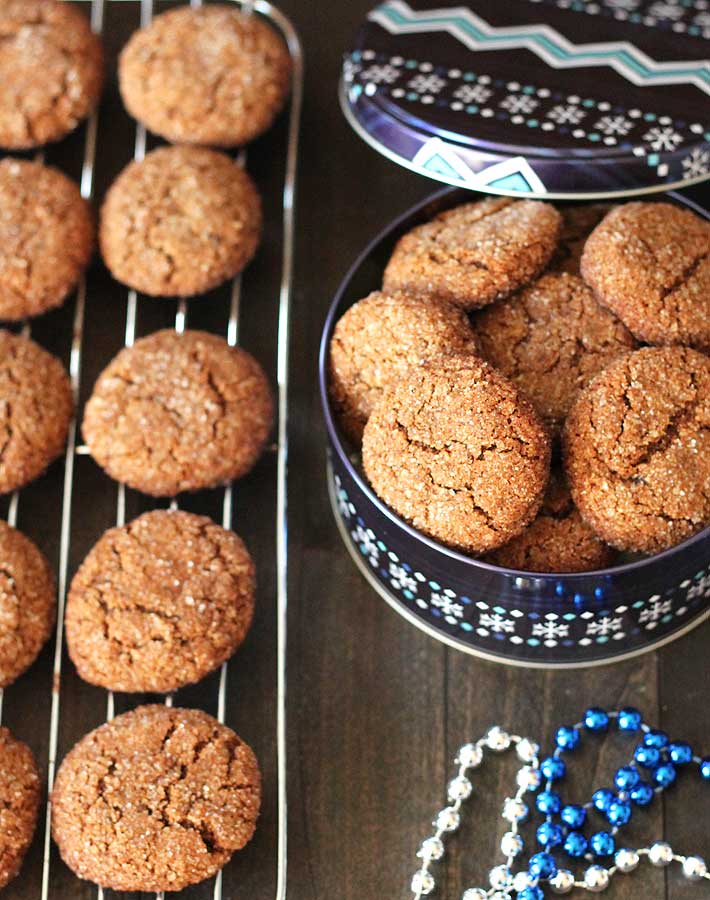 So what makes them so special?
They're soft, chewy, sweet, and they have that special holiday molasses gingerbready (I'm making up a lot of words today, aren't I?) spiciness. PLUS, they have an extra hit of ginger flavour, thanks to the addition of the freshly grated ginger.
Once you make these vegan gluten free gingerbread cookies, they'll surely become a favourite. And if you have friends on your list who are vegan and/or gluten-free, I guarantee they will love you for making these special cookies for them.
Even if they aren't vegan or gluten-free, still make these for them, they'll never know!
If you want to make these cookies a little more special, you can fold in 3/4 cup of dark chocolate chips after the wet and dry mixtures have been combined.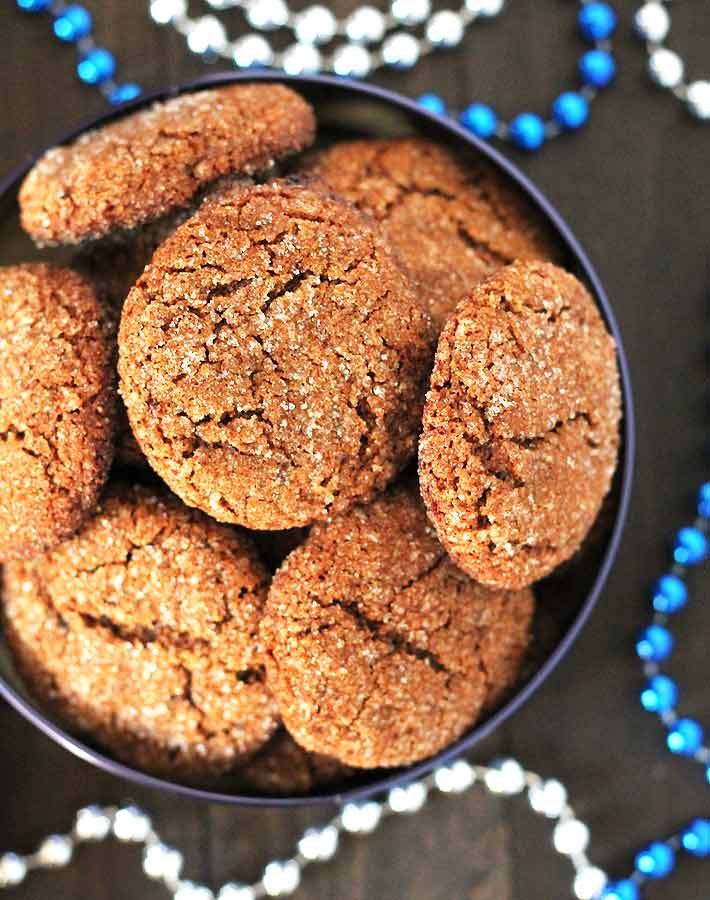 Have a cozy, Christmasy night in and enjoy them with a homemade gingerbread latte or a decadent vegan hot chocolate while watching a Christmas movie on the couch by the Christmas tree lights. That is my kind of December evening 🙂
If you love gingerbread, be sure to check out these other delicious gingerbread recipes:
And if you make these vegan gluten-free gingerbread cookies, tell me about it in the comments below!
How to Make Chewy Vegan Gluten Free Gingerbread Cookies