This page contains affiliate links. Click to learn more.
Looking for easy
Instant Pot vegan recipes
? If so, then you've landed in the right place!
If you're new to using your Instant Pot and looking for some tried-and-true vegan Instant Pot recipes to get started (like me!), then this post is for you.
BUT, if you're a seasoned Instant Pot user, these easy vegan recipes are for you, too! We can never have too many delicious vegan recipes in our collections, right?
It takes a little getting used to cooking with the Instant Pot, but once you get the hang of it, you'll be a pro in no time and using it to make many of your meals (like me!).
Note that there are several different models of the Instant Pot, I own the the Duo 6-quart 9-in-1 (
you can see it in this Amazon link, and that's it in the picture above
).
One of the first things I did after buying my Instant Pot was order a recipe book to go along with it ("Vegan Under Pressure" came highly recommended, so I went with that one!) and I also started searching online for Instant Pot Vegan recipes to try.
I also asked a few fellow food blogger friends for easy Instant Pot vegan recipes they would suggest to a newbie, and these are the recipes they recommended.
All of these recipes are simple enough for someone new to pressure cooking, they're tried-and-true, and of course, they're delicious!
Before you make any of the recipes, make it easy on yourself…be sure to carefully read all the instructions and to follow them as they are written.
Easy Instant Pot Vegan Recipes
I'll update this post as I find and try new recipes and develop my own, so bookmark this page and keep checking back.
Is there a vegan Instant Pot recipe you've tried and love? Let me know about it in the comments! Bring on the Instant Pot vegan recipes…
This savoury, delicious mushroom stew is packed with flavour and nutritious ingredients you'll love! It really is the perfect dinner to make tonight!
Start your day with hearty, filling, and delicious Apple Spice Instant Pot Steel Cut Oats. When you cook steel cut oats in your Instant Pot, there's no more standing over your stove to constantly stir your oats. These easy-to-make oats cook up perfectly every time.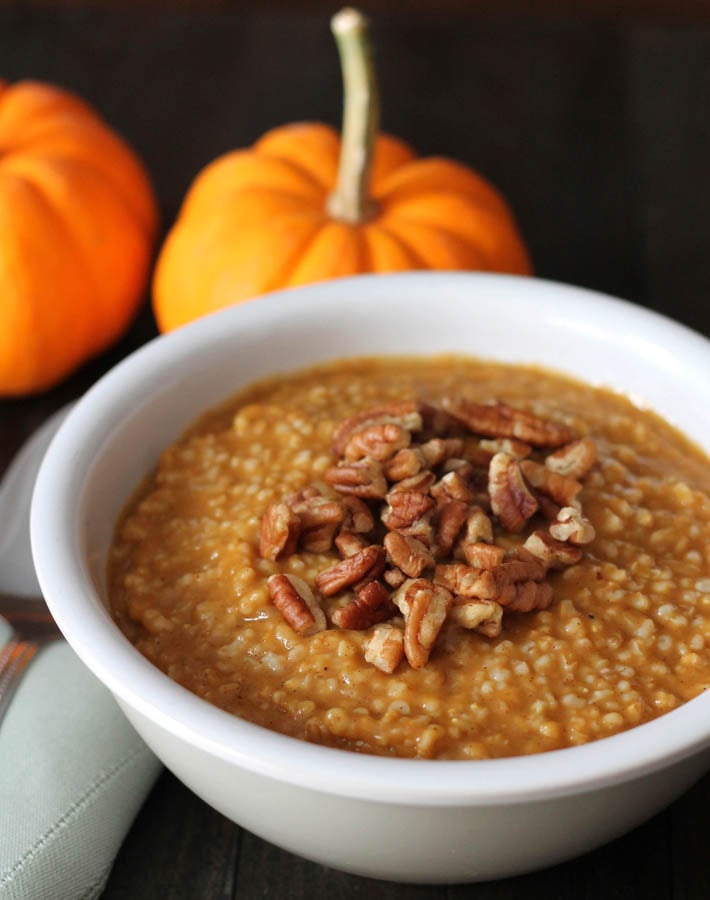 Another great way to begin the day is with a warm bowl of Pumpkin Steel Cut Oats. They're perfect to enjoy during the fall or any other time of year.
One of the things that intrigued me about the Instant Pot is that it has the ability to make yogurt! Some models don't have this function, so research before committing (the one I link to above does have the yogurt function).
If you're wondering how to make vegan yogurt in the Instant Pot, then this super easy recipe for Instant Pot Soy Yogurt from Glue & Glitter is one to try. If soy yogurt is not for you then try this Instant Pot Coconut Cashew Yogurt.
It's a little chilly these days, so soup is on the menu for many of us. This Vegan Wild Rice Soup from Veggies Save the Day is a must-try (even if it's not a chilly day!) And check out this recipe for Instant Pot Mashed Potatoes, also from Veggies Save the Day.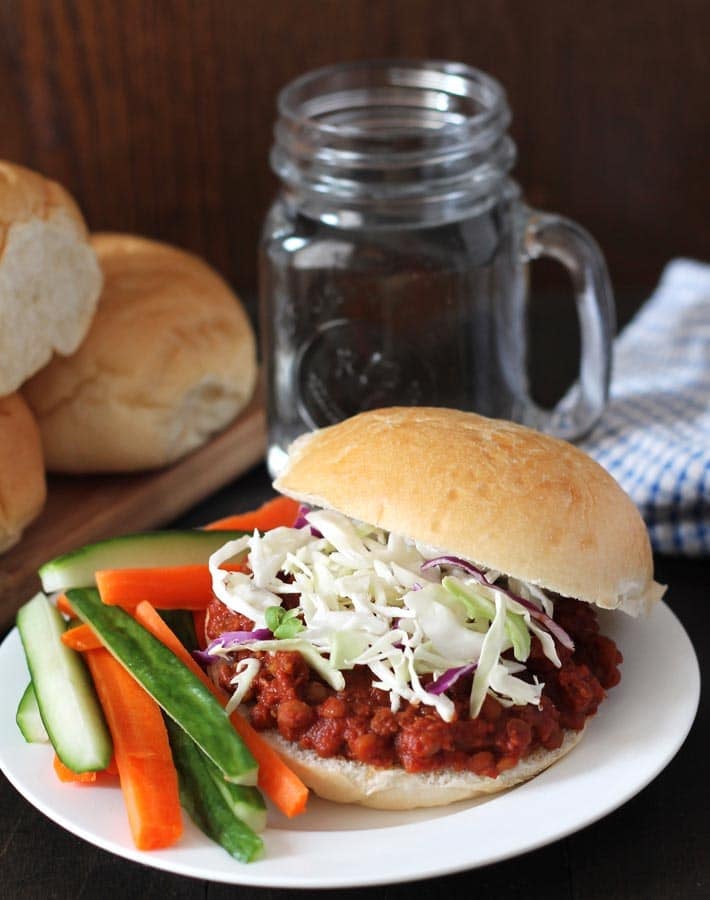 A childhood favourite made vegan! These smoky vegan sloppy joes come together quickly in your Instant Pot and is a great recipe to make ahead and refrigerate or freeze for the weeks ahead.
I've started making many of my favourite stove top soups in my Instant Pot, this Curried Instant Pot Split Pea Soup is one of them.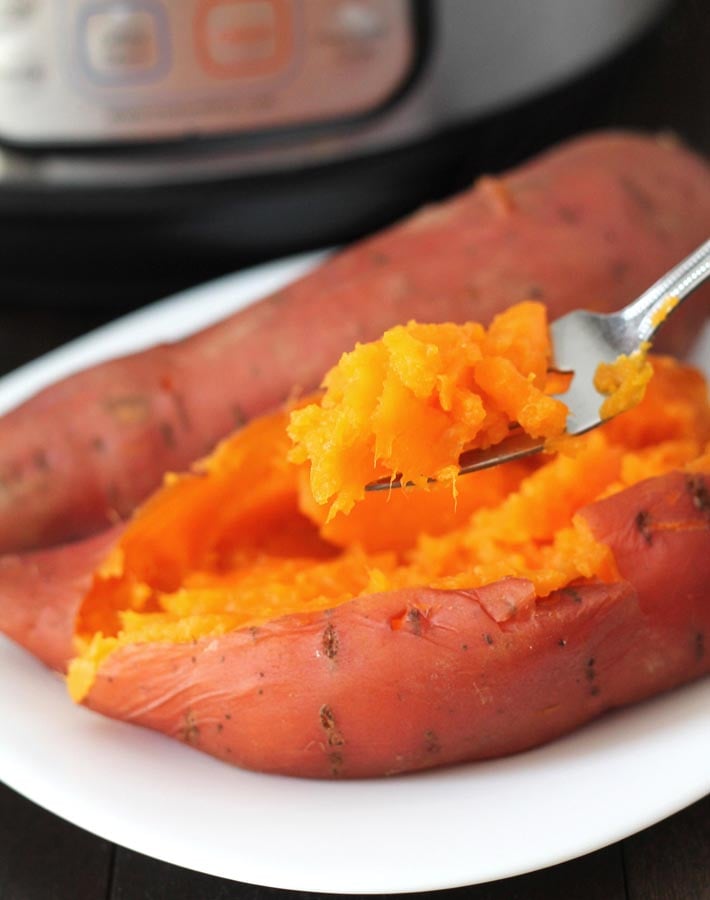 No need to heat up your kitchen by turning on the oven to bake a few sweet potatoes any longer! It's very simple (and quick!) to make Instant Pot sweet potatoes (that come out just like if you baked them!) in your Instant Pot.
I love serving coconut rice as a side dish, so this Instant Pot Coconut Jasmine Rice has been bookmarked for the next time a coconut rice craving hits.
This Instant Pot Potato Carrot Medley takes just 30 minutes to cook and the result is perfectly tender veggies, ready to be served!
I'm looking forward to making this vegan Instant Pot Chili! I always make chili in my slow cooker, but it will be nice to try out a recipe that will get on the table quicker, especially on those busy weeknights.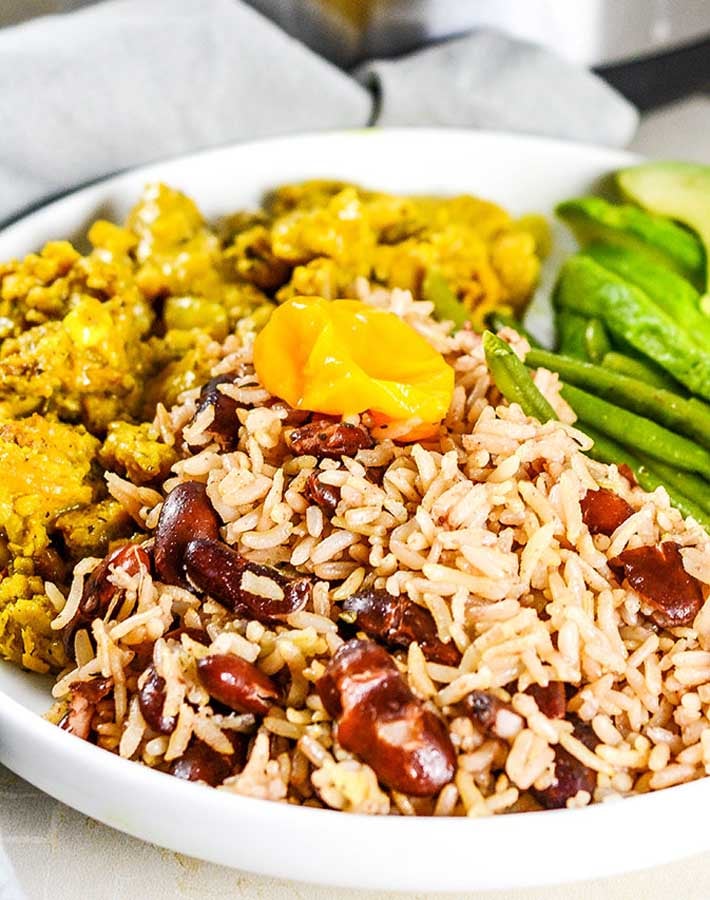 A taste of the islands is less than an hour away when you make this Jamaican Rice and Peas dish that can be served alongside your favourite curry dish and vegetables.
Also check out this simple Instant Pot Lentil Soup, also from Healthier Steps, that I'll be pre-making for my lunches during the work week!
How delicious do these Mashed Potatoes with Fried Onions and Vegan Bacon look! What you'll love is that it's a very easy dish to prepare because there is no need to dice up the potatoes.
Just put the whole potatoes into your Instant Pot and follow the directions. While they cook, dice up some vegan bacon, measure out your fried onions and you're set!
Who doesn't love a warm lentil soup to cozy up with? This Golden Lentil and Spinach Soup is perfect for chilly evenings (or any evening!) and comes together in just 30 minutes.
Black beans are so versatile and can be added to many recipes. Burritos, soups, stews, salads, buddha bowls and so much more. It's a good idea to make a batch and have it ready in the fridge for when a recipe calls.
These Instant Pot black beans cook up in just 20 minutes (not including the pre-soaking time!) Also check out this Instant Pot Irish Potato Kale Soup.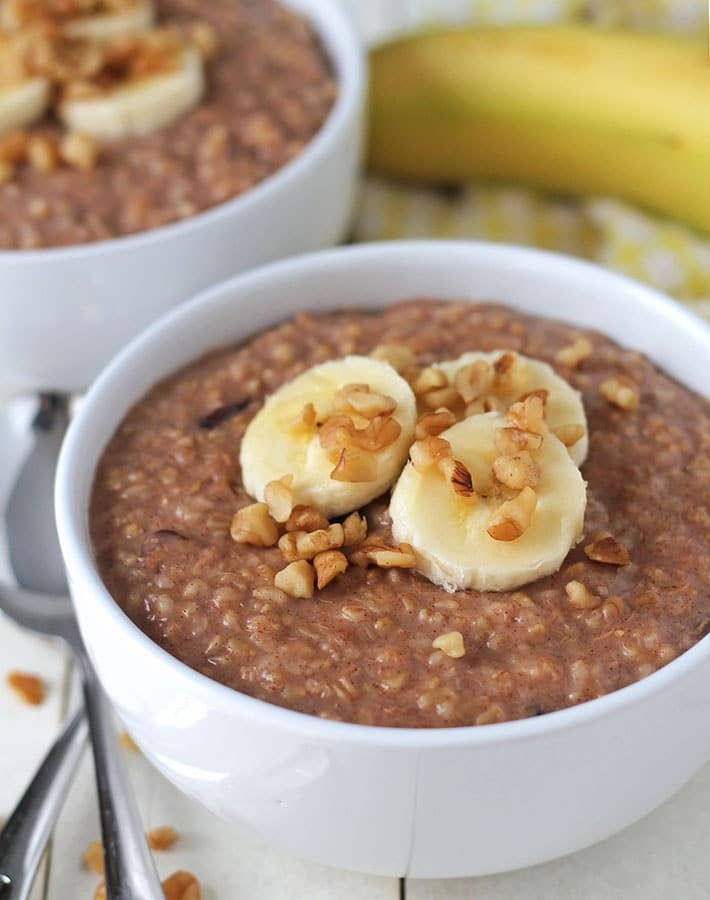 Some more steel cut oats recipes! This one is for hearty, warm banana oats that smell and taste just like a freshly baked loaf of banana bread.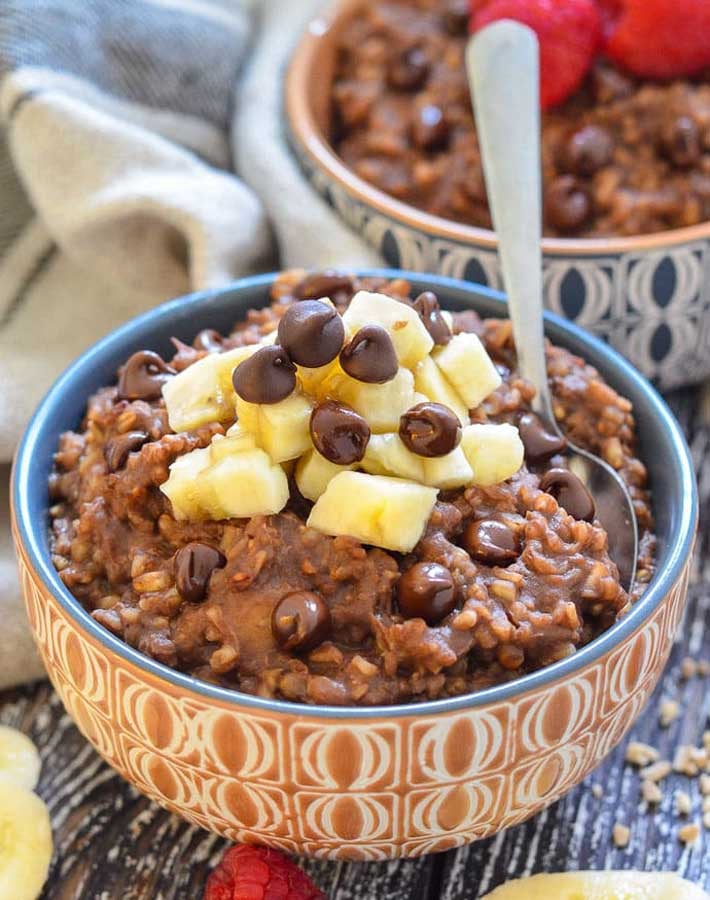 It doesn't get any simpler than 4 ingredients! And who can say no to having chocolate for breakfast?! Treat yourself tomorrow morning with Chocolate Instant Pot Steel Cut Oats!
I make a dish similar to this Mexican Quinoa Bowl and I can't wait to try it out in the Instant Pot.
It's a favourite of mine because it's loaded with some many good ingredients. And if you love Spanish Rice, then this Instant Pot Spanish Rice recipe is also a must-try.
Do you have a favourite Instant Pot Vegan recipe? Tell me about it in the comments!
If you like these easy Instant Pot vegan recipes, you may also like these: