Before I share a recipe here, it's important to me that it is on point—in every way possible. So that means it must taste great and look appealing. Since I make it a must for all recipes to contain multiple pretty photographs, it definitely has to look great so you can see what the end product is going to look like.
What's with those recipe books and websites that don't include any images of the finished product, anyways?!
So if the recipe doesn't turn out the first (or second, or third!) time for me, then it's back to the drawing board to figure out what went wrong and to fix it. My coconut raisin banana bread is the perfect example of a recipe fail that turned into a recipe success.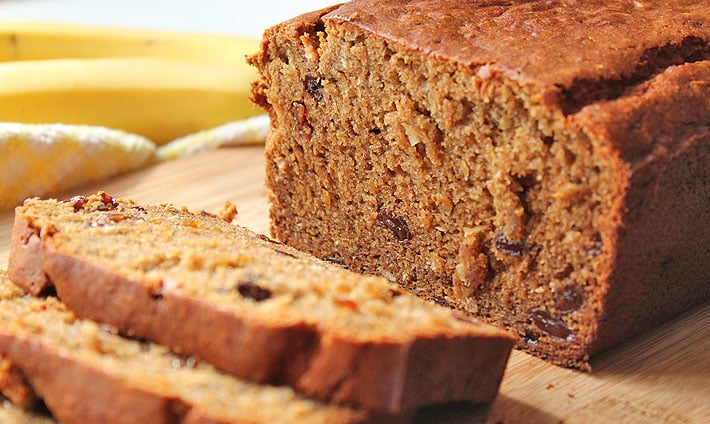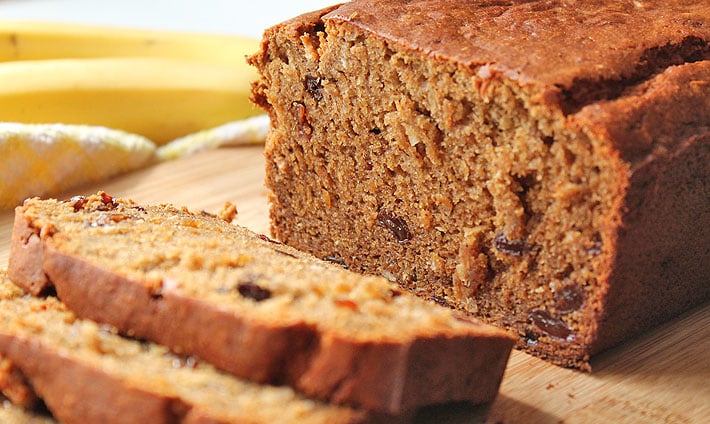 This recipe took me three tries to perfect. The taste was excellent every time but it was the texture of the inside and the look of the outside that was not so appealing. After a few adjustments, success! Finally!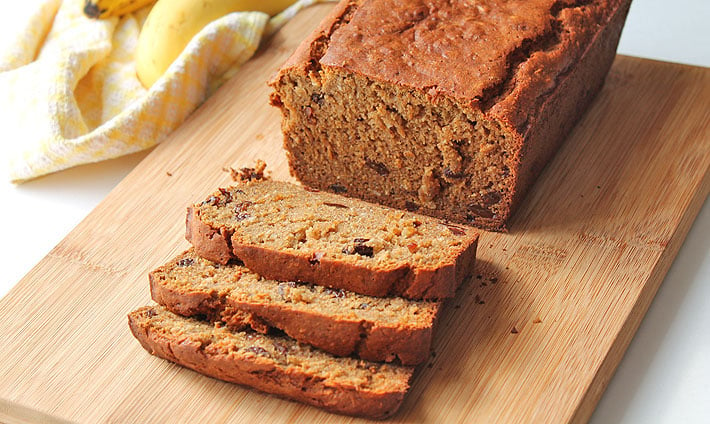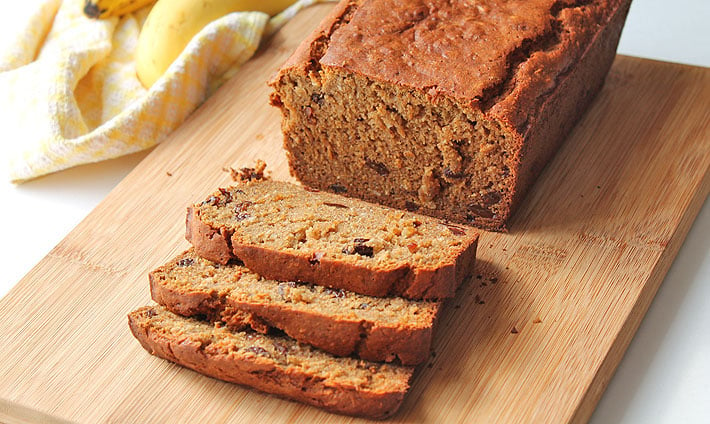 When developing new recipes that contain gluten-free flours, things can sometimes be a little tricky. Just a slight imbalance in the ingredient ratios can result in a gummy end product. Or one that is too loose. Or one that doesn't taste so great. Baking gluten free is not for the faint of heart when you are just starting out! But the good thing is that once you get the hang of it, it's easy. And if you do make a mistake, it's also easy to realize what was done wrong and fix it.
The good news is that I stuck with this recipe and came up with what is now my new favourite afternoon snack. A slice with a cup of tea in the afternoon is perfection, by the way.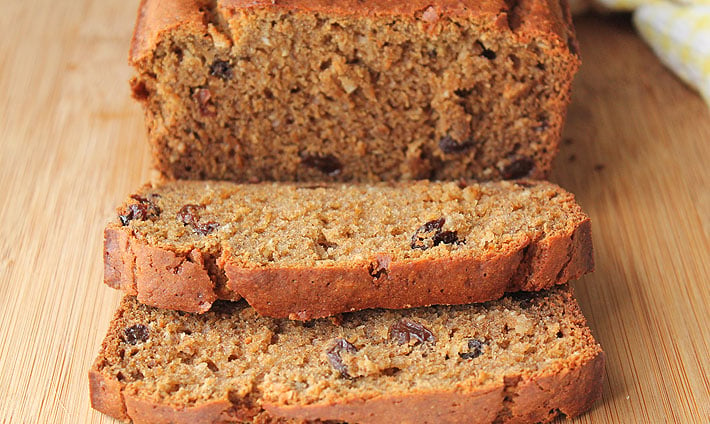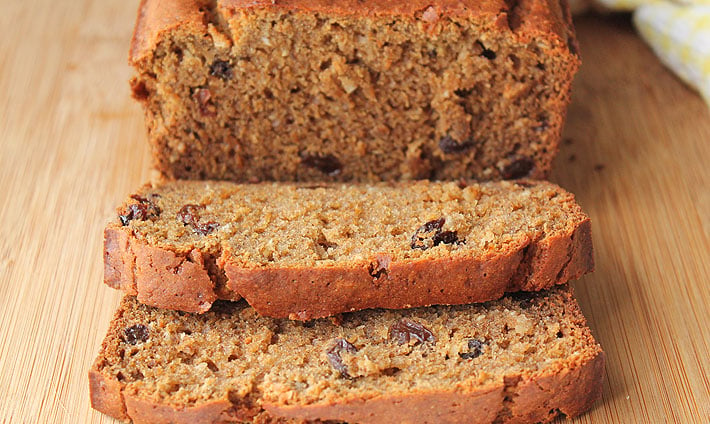 When deciding how to make regular banana bread a little different, I decided to add coconut and raisins. I love these two ingredients in baking and they're a natural pair, don't you think?
When you do get around to making this recipe, be sure to use my baking with raisins tip. It's a simple one but it makes a ton of difference.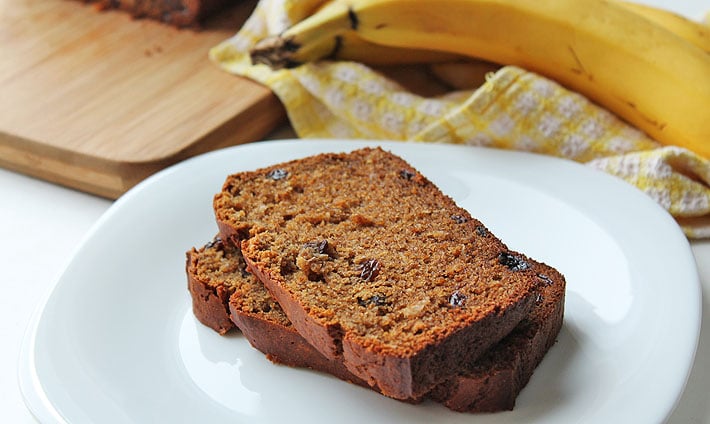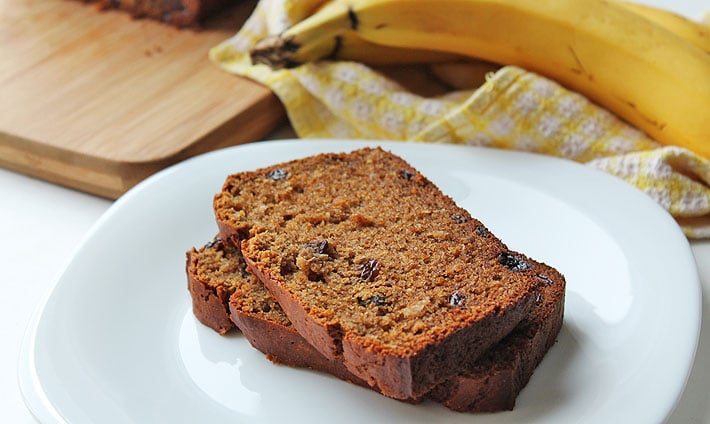 So try something a little different the next time a banana bread craving hits. And if you need a quick recipe to use up some of those overripe bananas you have sitting around in your freezer, mix things up a bit and try this vegan gluten-free coconut raisin banana bread. If you love coconut, raisins, and bananas, you're going to love this.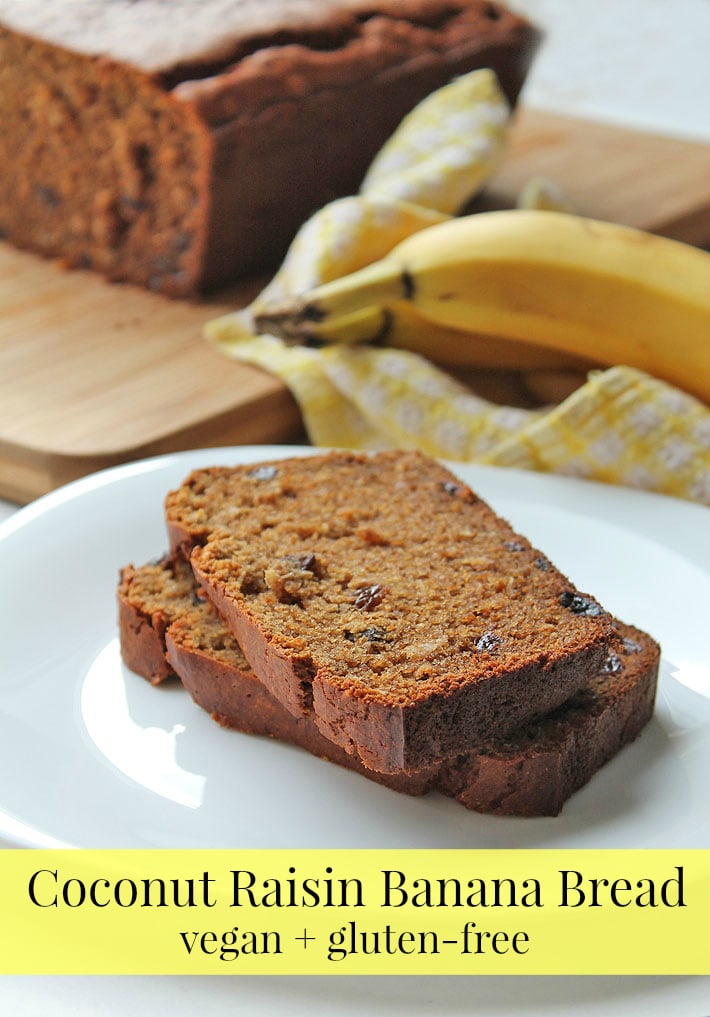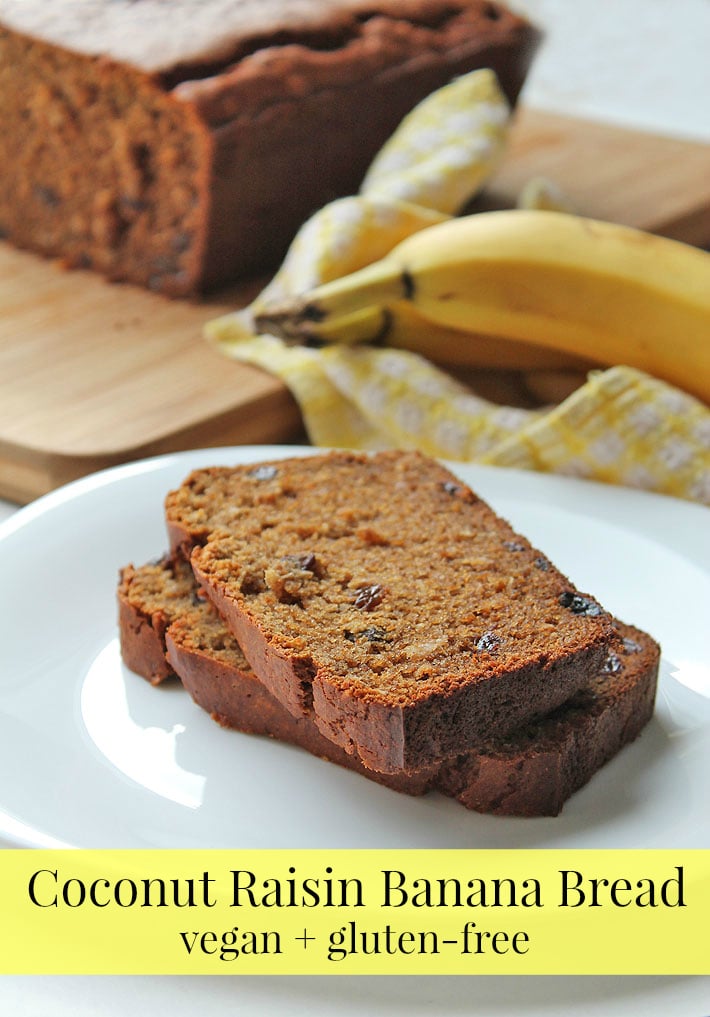 And you may also like my chocolate banana bread recipe , my cranberry orange bread, or my gluten-free banana zucchini bread, too!
This page may contain affiliate links. Click to learn more.
How to Make Coconut Raisin Banana Bread