You're going to love these easy-to-make vegan gluten free banana muffins! They're soft, fluffy, and make great snacks. And the best part? You can make them plain or customize them with your favourite add-ins, read on for all the details!
This page may contain affiliate links. Click to learn more.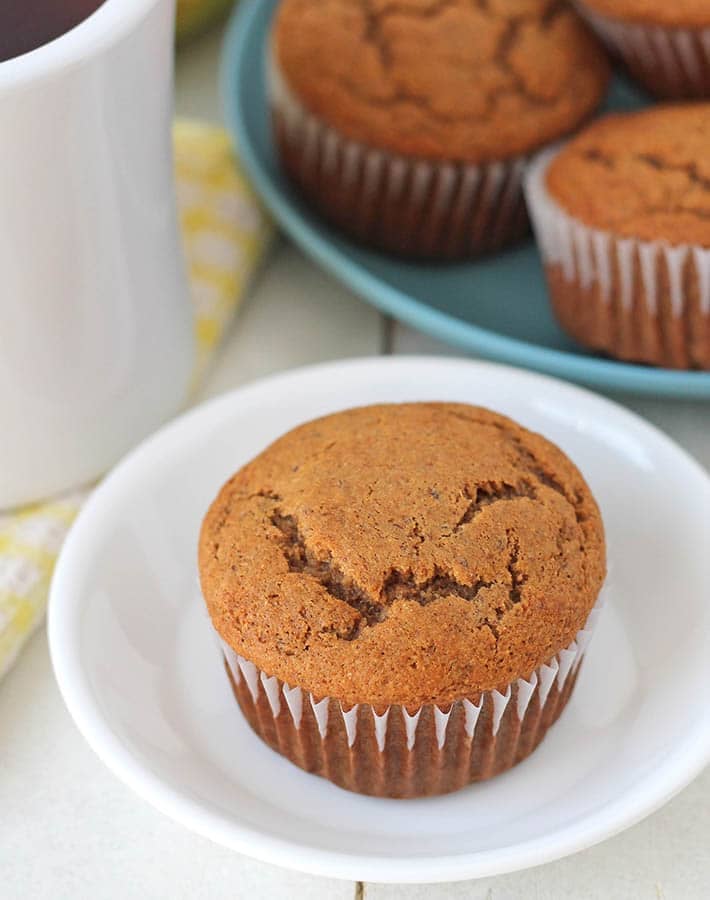 To say that I love baking banana treats is an understatement. I just checked and this is the 14th vegan gluten free banana recipe I've shared with you!
I have everything from vegan banana pancakes, banana steel cut oats, vegan gluten-free pumpkin banana bread, good old vegan gluten free banana bread….and lots more!
And now, the latest addition is this recipe for vegan gluten free banana muffins (and they taste just like banana bread!)
How Do I Make Vegan Banana Muffins?
Like all of my recipes, this is another easy one that has just a few simple steps. Even if you think you aren't good at baking or if you're new to vegan gluten free baking, this recipe is a good one for you to try!
And speaking of…if you think you aren't good at baking or you're new to vegan gluten free baking, be sure to read my gluten free vegan baking tips before you get started.
To start this recipe, you'll first prepare the flax eggs, mix the dry ingredients together, mix the wet ingredients together, combine both of them, and mix!
If you're using add ins, this is the point where you'll fold them into the batter.
Next, you'll separate the batter evenly into your muffin pan. You can do this with a tablespoon or an ice cream scoop (this is the scoop I'm using in the picture below!)
The next step is to bake the muffins. Once they're finished baking, let them cool for a bit and then dive in!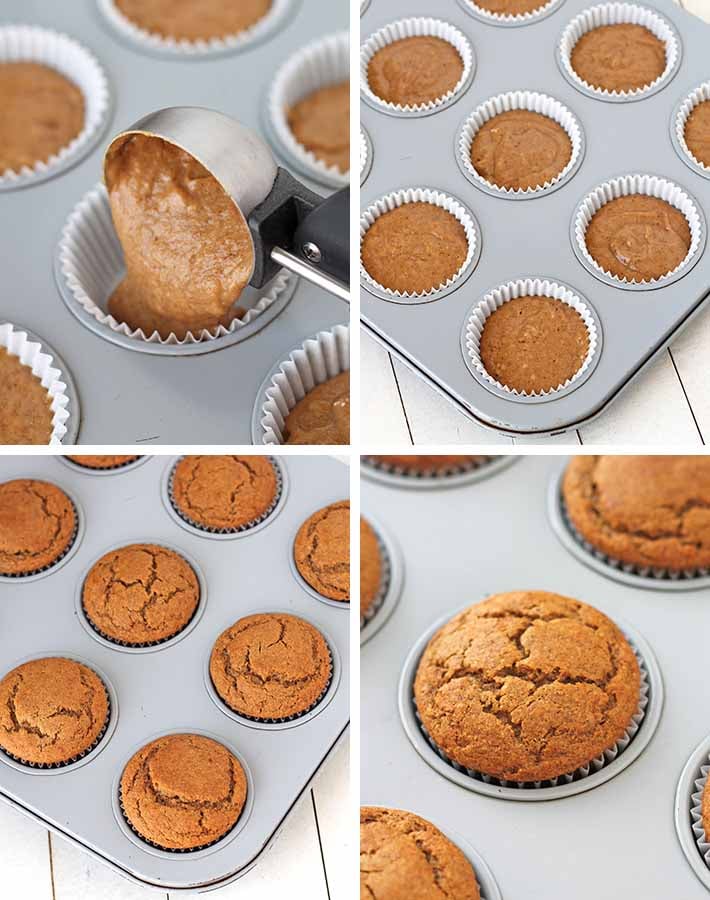 Customize Your Gluten Free Vegan Banana Bread Muffins
As mentioned above, these eggless gluten free banana muffins can be made four different ways.
You can make them plain, or you can add raisins to make gluten free banana raisin muffins, walnuts to make gluten free banana nut muffins, or chocolate chips to make gluten free banana chocolate chip muffins!
It's up to you, based on what you like. Not sure what you'll like? Try all of them to see which one is your favourite! Which one will you try first?!
Can I Use a Different Gluten-Free Flour?
I've only tested these easy gluten free banana muffins with Bob's Red Mill Gluten-Free All-Purpose Baking Flour (the one with the red label, not the blue label), so if you do decide to use a substitute flour, proceed with caution because I'm not sure if the particular flour you use will work well.
And I know for a fact that coconut flour will not work in this recipe without some big modifications, so stay far away from that one!
Can I Use A Different Sugar in Place of the Coconut Sugar?
I use coconut sugar in these vegan muffins, which is my go-to in the majority of my recipes, but if you don't have it, you can swap it out for brown sugar.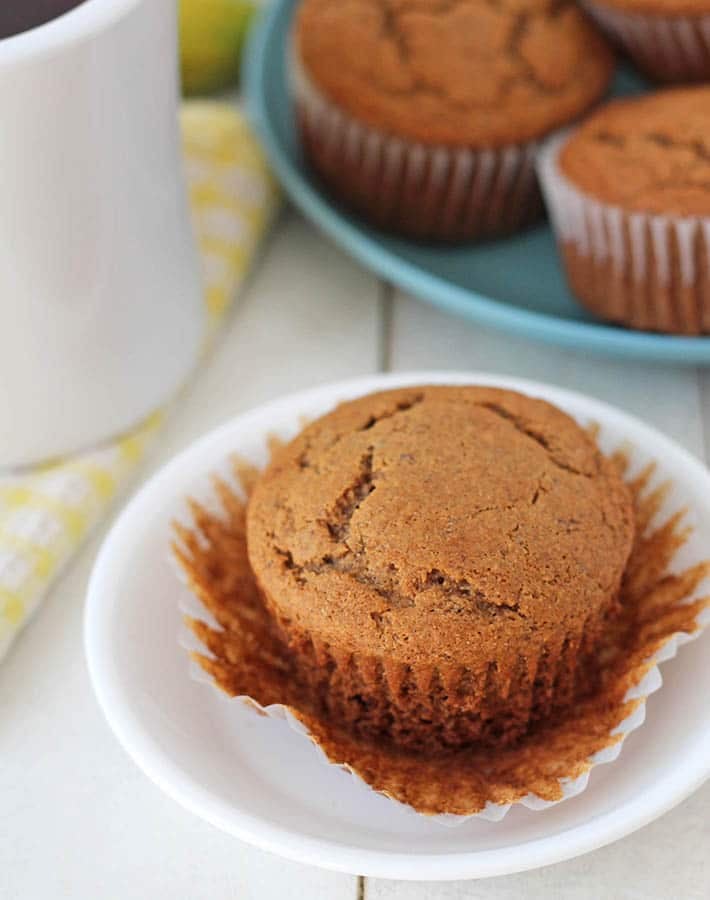 Can I Use a Different Oil In This Recipe?
Feel free to substitute the coconut oil for a different one, just be sure that what you use does not have a strong flavour or it will affect the flavour.
Can I Leave the Oil Out to Make Them Oil-Free?
If you are oil-free, you can replace the oil with unsweetened plain applesauce, but note that your muffins will be drier and not as moist.
If using applesauce, I recommend not using regular muffin wrappers (like I do in the pictures). Since the recipe will have no oil, you won't be able to remove the wrappers easily and they will stick.
I would bake them either directly in a high-quality non-stick muffin pan, in silicone muffin cups, or in parchment paper liners, which are all naturally non-stick.
If You Make This Gluten Free Dairy Free Banana Muffins Recipe…
…please leave me a comment below, letting me know how your banana muffins turned out! And tell me what add-ins you used!

If you like these gluten-free banana muffins, you may also like these other vegan gluten-free muffins:
How to Make Vegan Gluten-Free Banana Muffins