Add a little twist to your traditional date squares when you make these vegan date squares with coconut! This tasty, easy-to-make treat also happens to be gluten free which makes them vegan gluten-free date squares! Bonus 🙂
This page may contain affiliate links. Click to learn more.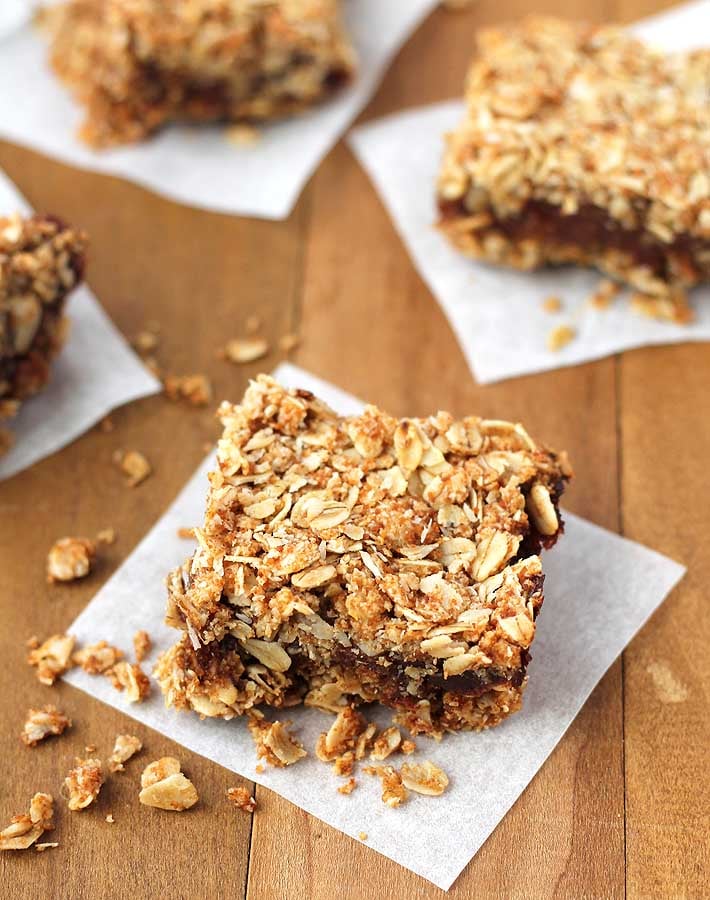 When I was little, date squares were not on my favourites list (anything with dates, really), but as I got older, I started to appreciate them more. They were still not on my list of faves, but I still enjoyed them every now and then.
Fast forward to today, and these date coconut squares are definitely on my favourites list—mostly because of the slight makeover I gave them.
These coconut date bars are very similar to the one we're all used to, but with a little coconut twist!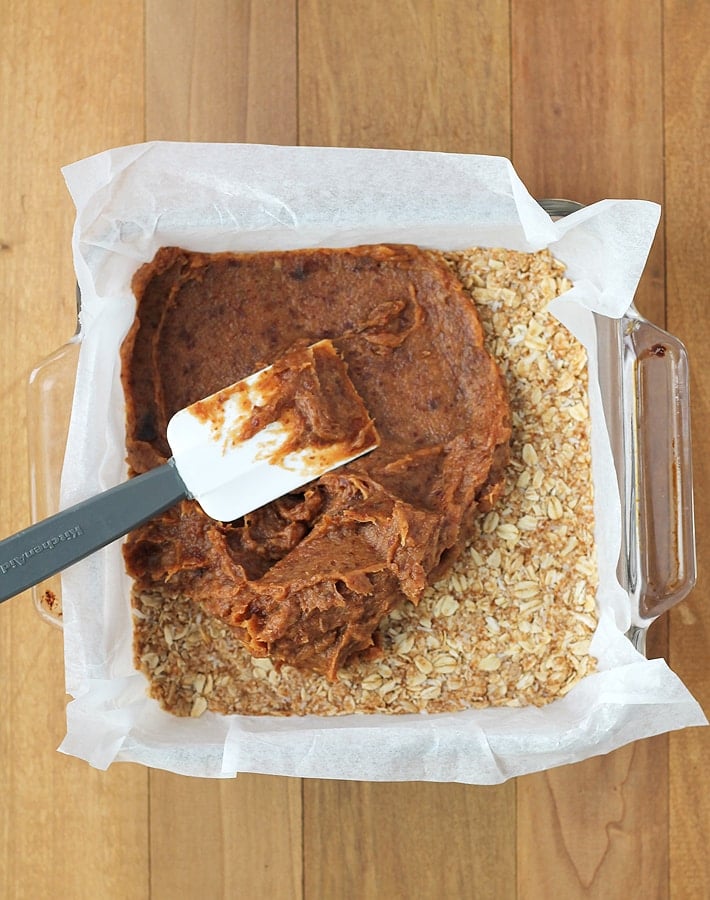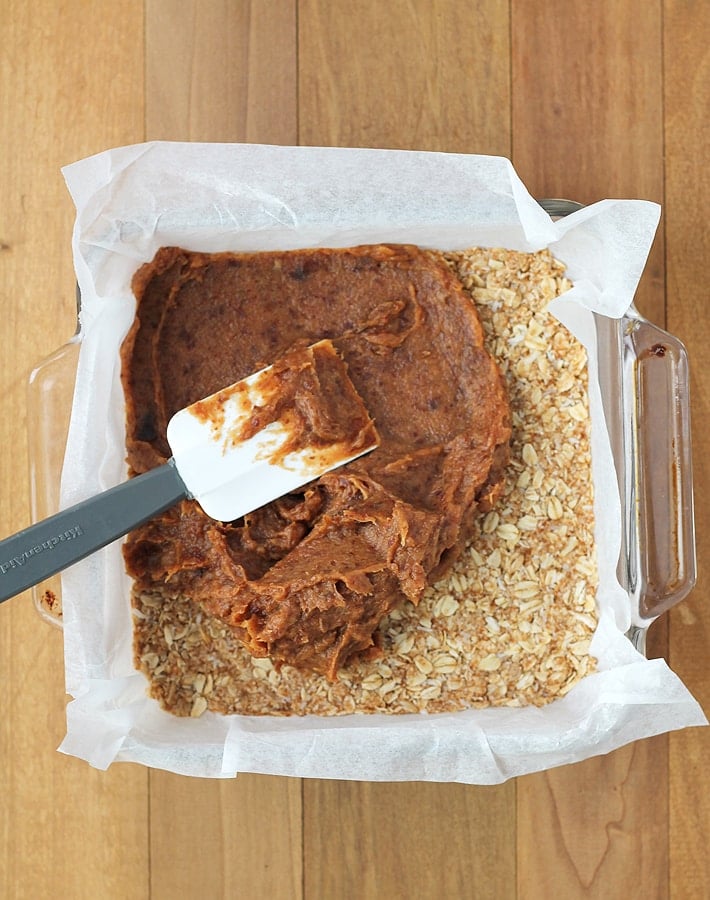 Traditional date square ingredients are quite basic…flour, oats, dates, sugar, and butter.
My vegan date squares have all those things (oat flour instead of white flour and coconut oil instead of butter), PLUS, the also have coconut flour, shredded coconut and a few other little changes. On top of that, they're vegan gluten-free date squares (if you use gluten-free oats and oat flour).
Despite the few extra ingredients, this vegan date squares recipe comes together quickly and is very easy to make. They make a great snack (school snacks, too if your kids like dates!) or a sweet companion for tea.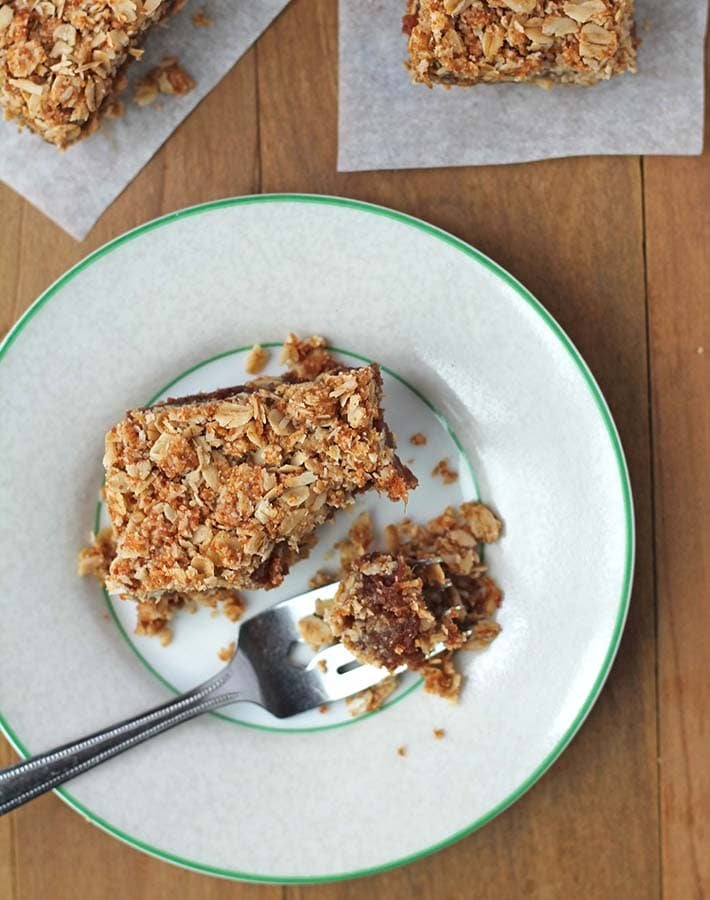 These coconut date bars also pack up nicely for picnics and road trip snacks. You know, since summer is right around the corner!
Do Date Squares Freeze Well?
You'll be pleased to know that these date squares DO freeze well if you want to save them for later. Simply place them in an airtight container or freezer bag and they will last for at least three months.
When you're ready to enjoy them, place the freezer bag or container in the refrigerator overnight or until they have defrosted.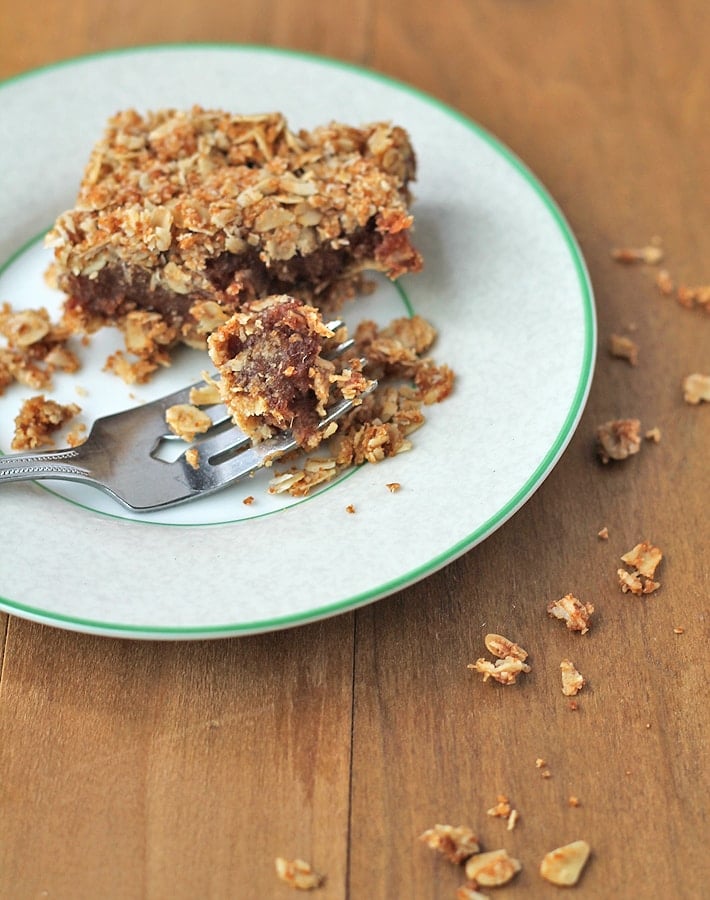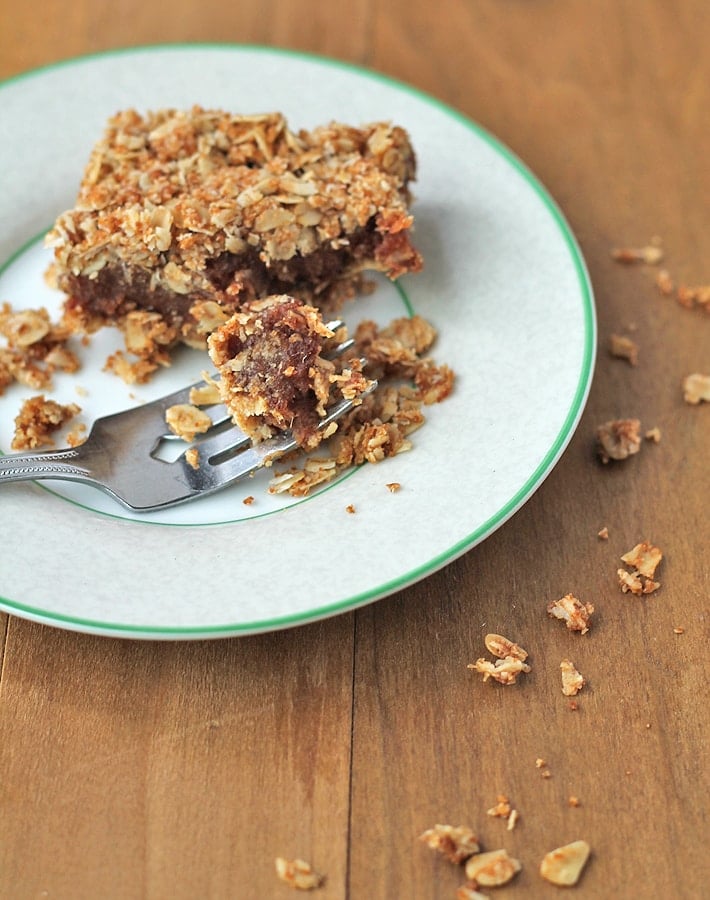 If you like this recipe, you may also like these:
And if you make this vegan date square recipe, take a pic and tag me on Instagram! I'd love to see! You're already following me on Instagram, right? 🙂
They're crumbly, gooey, just the right amount of sweet, and I hope you love them!
How to Make Vegan Date Squares