Craving something sweet but healthy? Then grab one of these easy No Bake Peanut Butter Coconut Balls. They're quick and easy to make and they're delicious!
This page may contain affiliate links. Click to learn more.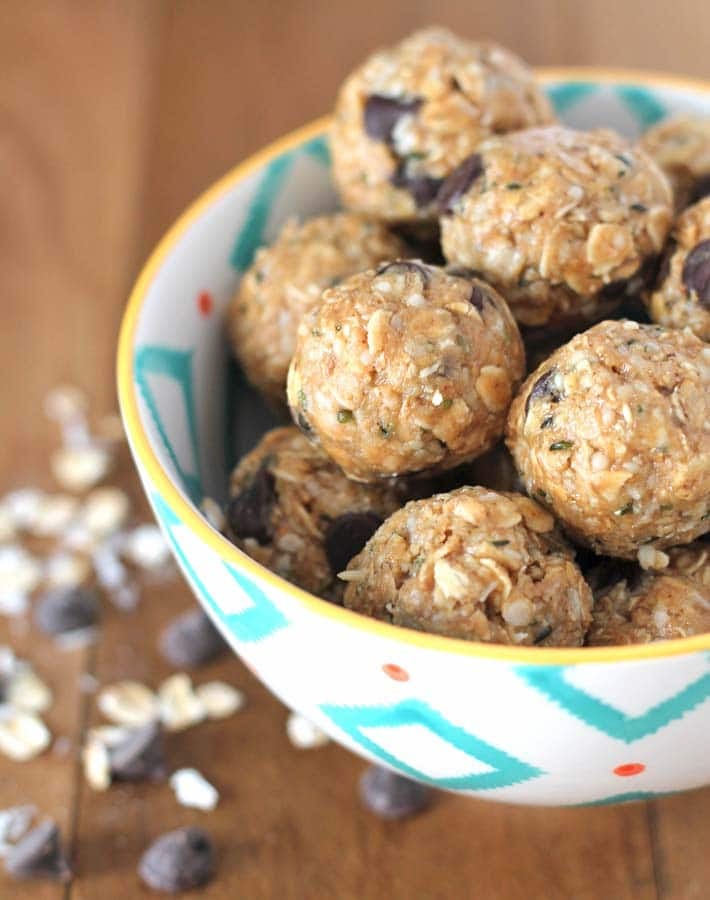 I make a lot of recipes that I've never even thought of sharing here on this website. I think: this is way too simple of a recipe to share. That was flawed thinking, because I know moms, working parents, and pretty much anyone, loves a good, simple recipe that comes together in no time.
So here you go. One of my simplest recipes (that I make way too often!). No Bake Peanut Butter Coconut Balls.
One of the other reasons I hesitated to share this was because pretty much every food blogger has some variation of this recipe on their site.
Do I really need to add another version of this recipe to the internet? Why not? There may be many other recipes like this floating around, but my site doesn't have one. So sure, let's do it!
Plus, I love a good peanut butter treat, here are a few of my others in case you love it as much as I do!
A friend had sent me this recipe (like I said above, another food blogger's version!) quite a while back and I instantly wanted to make them, so I did, but adapted them for the way I like to make things. I added shredded coconut because, well, if you've been following this site, you already know that it's one of my favourite ingredients.
Around this time, I had also discovered hemp hearts, and was adding them to everything! So I threw some into my peanut butter snack balls to see how they would work. The result? Perfect.
It was the simplicity of the original recipe that drew me in. I do love to spend time in the kitchen making complex things (when I have the time!), but sometimes, I just have to go with something that's quick, easy, simple, and of course…delicious.
These easy no bake peanut butter chocolate coconut balls checks all of those boxes.
Having a batch of these bites around will make your day a little easier because they're a quick snack to grab and eat…you'll appreciate that when you're busy. They're also very kid-friendly (my kids love them!)
And I saved the best for last. The big bonus with this recipe is that it's no bake! No turning the oven on! You just mix the ingredients together, shape into balls, and you're done! All in 15 minutes or less. I hope you love them!
Before you head off to see if you have all the ingredients to make these (ha!), click here to find more snack ideas. If you want even more super simple recipes (that I almost didn't share here because of how simple they are!), check these out:
If you make these chocolate peanut butter energy balls, let me know in the comments below or share a pic with me on Instagram. I want to see! 🙂
How to Make No Bake Peanut Butter Coconut Balls