I know. When you hear the words dark chocolate mint avocado pudding, you first think wait…what now? And then you think how can these: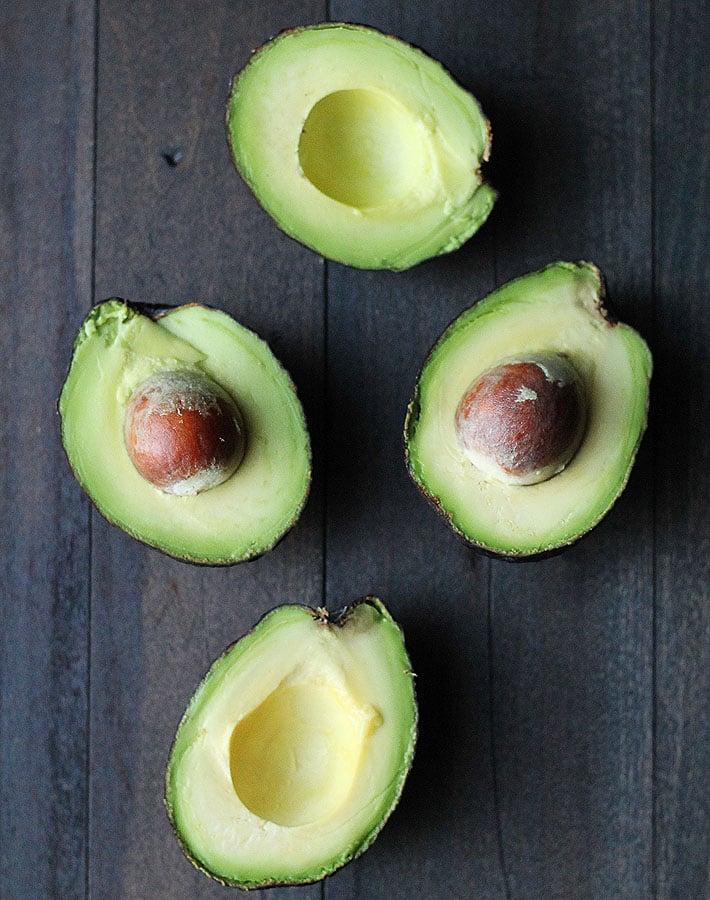 Be turned into THIS: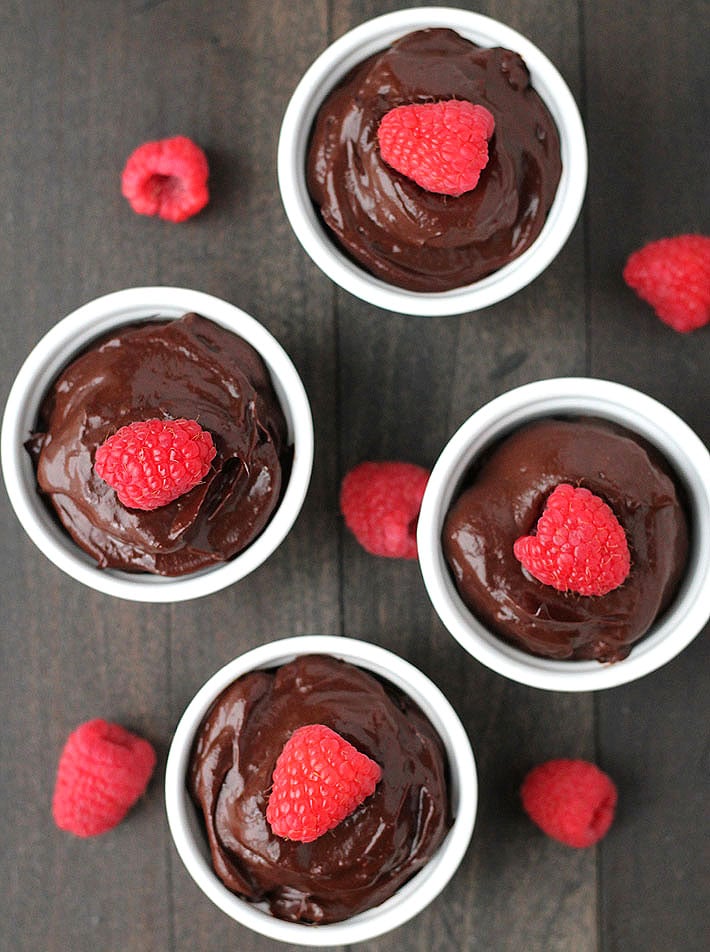 It's totally possible to turn avocados into this sweet, smooth, rich, chocolaty dessert! All it takes is a blender and 5 ingredients.
Now, you may still be skeptical about the taste, and with good reason. I have read on other websites about attempts to make avocado pudding and the results being terrible.
Here's what I have to say about that: they didn't make it right. There is one major trick to making the perfect avocado pudding. The secret lies in the size of the avocados you use. It's so important.
You have to use two medium-sized ripe avocados for this recipe. They can't be too large, and they cannot be too small. This tip is key in the flavours balancing properly.
Avocados too large? The flavour of your pudding will have an underlying avocado taste and you won't like it.
If they're too small, the chocolate and the sweetness will overwhelm.
When you taste it, if there is no hint of avocado, you got it right!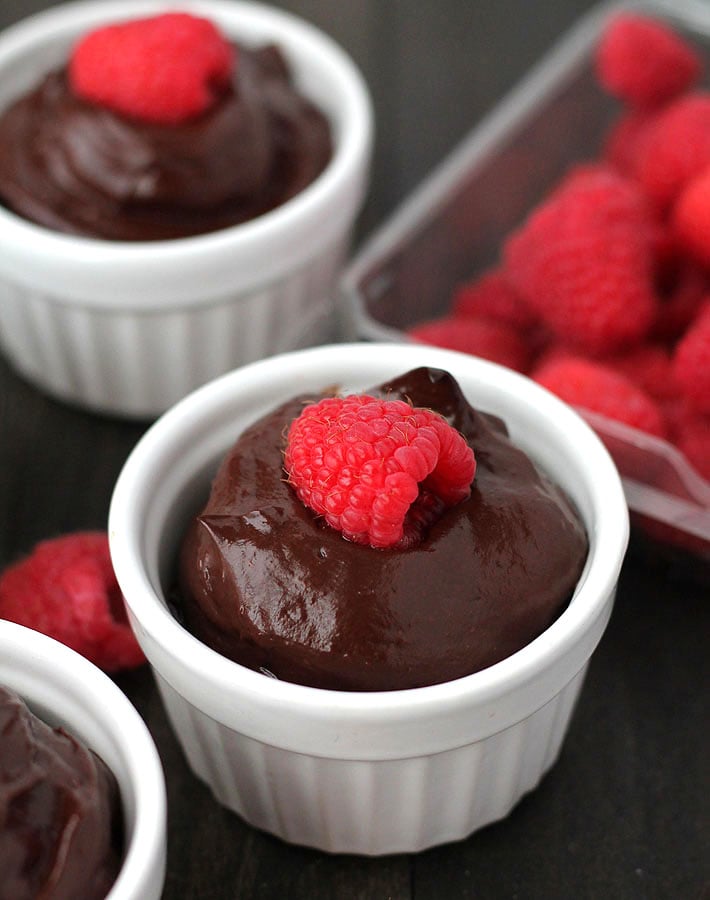 I wish I could give you a simple measurement for a medium-sized avocado, but I can't. You will have to compare a few and determine what a medium avocado looks like (I hope you don't end up with any like these!).
Once you get a good feel for what it should be, go ahead and make this dark chocolate mint avocado pudding over and over…and over again like I do. Because it is SO GOOD. It's also fun to make it for unsuspecting friends and family and see the looks on their faces when you tell them the secret ingredient!
Ideally, I would have loved to garnish these with fresh mint leaves (the pictures would have been gorgeous!), but they are nowhere to be found at this time of year.
I ended up choosing to garnish this batch with fresh raspberries, but feel free to have it plain or use other toppings such as coconut whipped cream, mini chocolate chips, cacao nibs, or other fruits/berries.
Or, if you are making this when mint leaves are easy to find, go for mint leaves! Either way, it's going to be GOOD!
The combination of chocolate and mint is one of my favourite flavour combinations but if it isn't one of yours, see the note in the recipe below.
And be sure to check out these vegan chocolate recipes: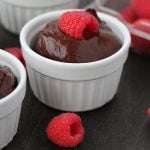 Print Recipe
Dark Chocolate Mint Avocado Pudding
This sweet vegan dark chocolate mint avocado pudding is smooth, chocolaty, and decadent. The best part about it? No one will believe it's made with avocados!
Ingredients:
2

medium-sized ripe avocados

(size is important, be sure to read above)

1/2

cup

unsweetened cocoa powder

1/2

cup

pure maple syrup

1/4

cup

unsweetened non-dairy milk

(any type of milk will work, I use almond)

1/2 – 1

tsp

peppermint extract

(see note below)

Coconut whip

, fresh berries, fruit, mini chocolate chips, or cacao nibs for garnish (optional)
Instructions:
Place all of the ingredients in a blender or food processor and blend until smooth.

Cover and refrigerate for about 1 hour or more.

Separate into 4 small bowls or ramekins, and place garnish (if using) on top of each one.
Recipe Notes:
Different mint extract brands produce extracts that may be stronger or weaker than others. Start out with adding a 1/2 tsp and taste. If that is enough, stop there. If you need more mint flavour, continue adding in 1/4 tsp increments until the pudding is "minty" enough for you.
Variation: If chocolate mint is not your thing, simple replace the mint extract with a 1/2 tsp of vanilla extract and you'll have yourself a delicious, regular dark chocolate avocado pudding.
Each serving is 1/2 cup, calorie count is without any garnish.
Nutrition Info:
Did You Make This Recipe?
If so, please share a picture with me on Instagram! Tag @delightfuladventures and hashtag #delightfuladventures. I can't wait to see!