A little twist on regular carrot muffins, these vegan gluten-free carrot coconut muffins are quick and easy to make and they're loaded with tasty ingredients! They make the perfect snack for lunches or for enjoying with tea or coffee.
This page may contain affiliate links. Click to learn more.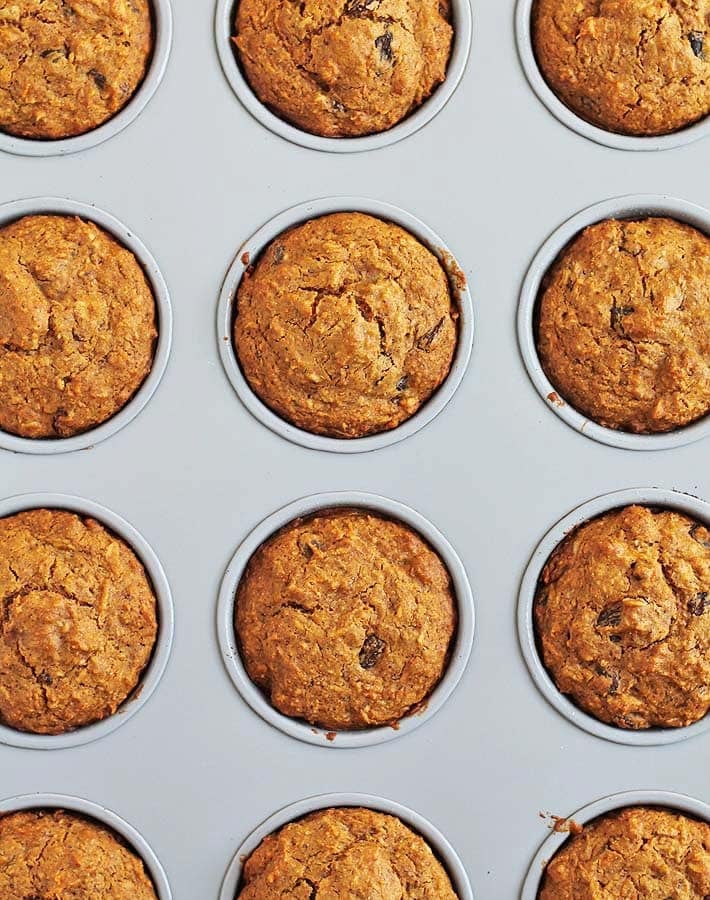 Muffins are always quick and easy to bake up each weekend for the week ahead. My carrot coconut muffins with coconut oil, applesauce and many other delicious ingredients, have become a recent favourite and have become so loved that they've been on baking repeat for the past few weeks.
This recipe was pretty easy to develop because it's based on my Vegan Gluten Free Morning Glory Muffins recipe. These are kind of the same…but different.
These carrot muffins with coconut are simpler and don't contain as many add-ins, but they're just as delicious and perfect for school snacks or to enjoy with tea. Or coffee. Or hot chocolate. Or…whatever 🙂
How Should I Prepare the Carrots?
For these muffins, you need to shred the carrots using the small shred side of your box grater. See the picture below.
Shredding them this way will ensure that they are cooked thoroughly after they have finished baking.
What Kind of Coconut Should I Use?
Use dry, shredded unsweetened coconut. This type is very easy to find in stores, you can find it in the baking section.
If you're feeling a little ambitious, I recently shared my method on how to crack open and use a whole coconut, so you can also use freshly shredded coconut, too.
Do Raisins Need to Be Used?
I know many people don't like raisins, I happen to love them. I really like to add raisins to muffins (try this trick if you use them!) but if raisins are not your thing, feel free to replace them with walnuts.
However…I do highly recommend raisins. These muffins are not overly sweet, I chose to not add a lot of sugar, so the raisins add a little bit of extra sweetness to make everything balance out nicely.
What is the Texture Like?
As you can see from the pictures above and below, the inside of these muffins is soft, super moist, and fluffy…something you may not expect from a muffin that's vegan and gluten free. But it's absolutely possible to make a vegan, gluten free muffin with this type of texture.
You'll have to make them to see for yourself!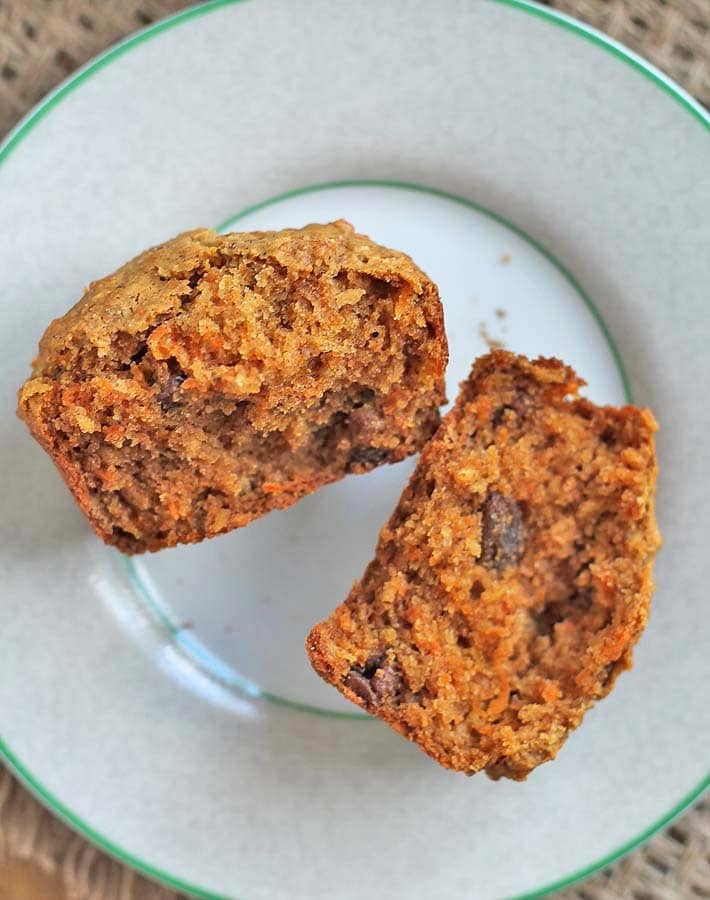 Have more questions? Ask in the comments below! And if you make them, leave me a comment below, too!
You can also help me to help others find this vegan gluten free muffin recipe by pinning it to your recipe board on Pinterest! You can do that by clicking here.
If you like this gluten-free muffin recipe, you may also like these others:
Click here for more vegan gluten free muffin and breakfast recipes and click here to follow my vegan gluten-free muffin recipe board on Pinterest!
How to Make Carrot Coconut Muffins