Last winter, I caught an episode of the show Southern at Heart on Food Network Canada and in that particular episode, Chef Damaris Phillips visited a peach orchard. After her visit, she went straight to her kitchen and made pickled peaches, something I had never tried—so I was curious. When peach season rolled around this year, I remembered that show and used her recipe to adapt into the recipe I'm sharing with you today: Easy Refrigerator Pickled Peaches.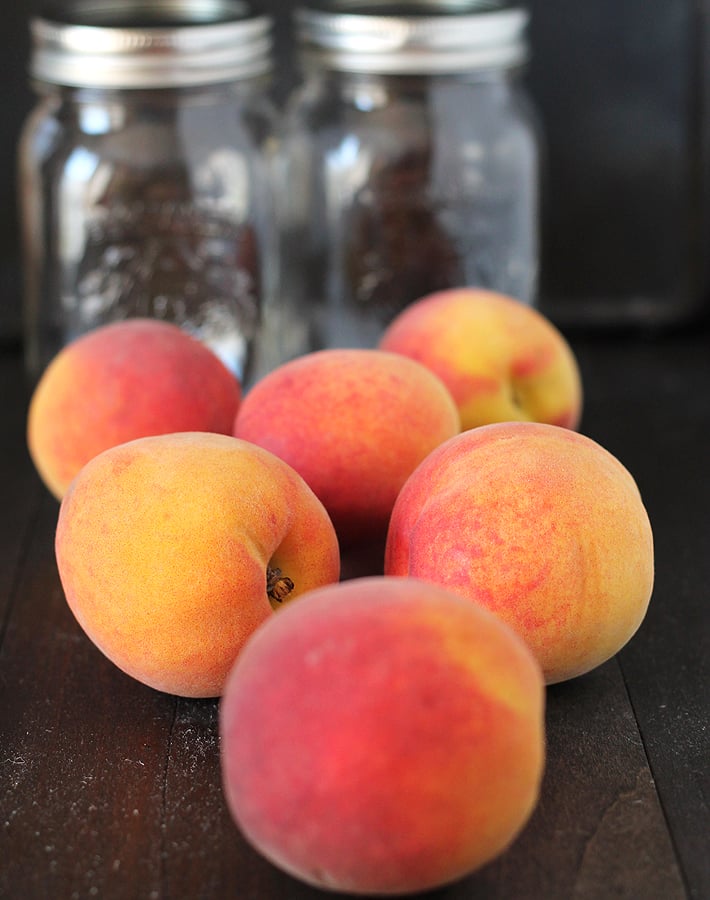 If you follow me on Instagram (if you aren't, you should!) you would already know that I LOVE peaches. I posted peach pictures for a few days straight once those delicious Niagara peaches made their first appearance in the local stores. Each year when peach season rolls around, I break out all my old favourite recipes, like my Coconut Peach Ice Cream. In addition to making the old faves, I always look for a few new ones to try and I also try to develop a few new-to-me recipes (stay tuned for those). There really isn't a peach recipe I've come across that I didn't love. To me, peaches can do no wrong!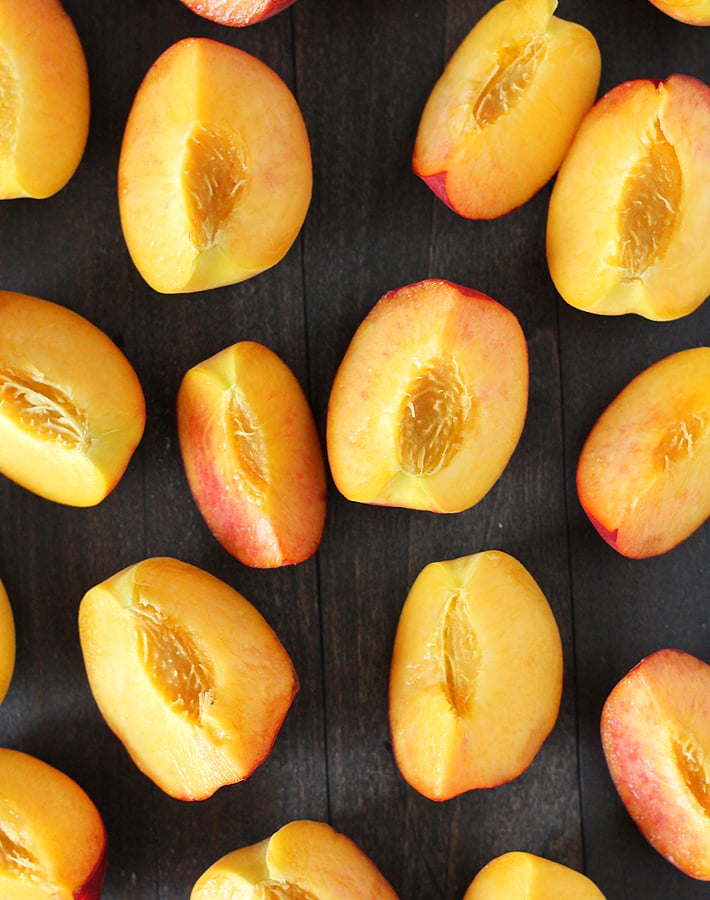 These Easy Refrigerator Pickled Peaches aren't "canned" peaches that you can leave on your shelf for months to enjoy year-round. They're pickled, so their window is much shorter. Canning is a whole other process that I have not yet explored (but I want to and will soon). Do you can? If so, tell me about it!
Pickling is something that was new to me up until now, so I wasn't sure what to expect. Happily, the results were great and this recipe has been added to my list to make for future peach seasons.
So…What Do Pickled Peaches Taste Like?!
You may be wondering what pickled peaches taste like if you've never pickled anything before (like I was). The end result is sweet, sour, tangy, spicy peaches…it's a really unique flavour. My mouth is watering as I describe it!
What to do with Pickled Peaches
This was the next big question I had. After I make them, what am I supposed to do with them? Luckily, there are many things you can do with Easy Refrigerator Pickled Peaches. You can:
Eat them just as they are
Chop and use as an ice cream topping
Chop and add to salads
Slice and add as a topping to burgers or sandwiches
Pair with certain meats if you are a meat eater
Add to a cheese board
I'm sure there are more uses, too! Do you use pickled peaches in any other way? Tell me about it in the comments!
Easy Refrigerator Pickled Peaches
Adapted from Damaris Phillips' Pickles Peaches recipe.