I have this sickness. You may have heard of it…you may even have it too. It's called wanderlust. For those of you who also stricken with wanderlust, you know what I'm talking about. Do you have it too?
Not familiar with the term? Wanderlust is officially defined as:
"a strong, innate desire to rove or travel about."
*I* describe it as this:
Constantly thinking of your next vacation and where you want to go next
Starting to plan your next trip while still on vacation
Putting off buying not-so-essential things in order to save more for your next vacation
Deciding on all the things you want to see on your next destination (even before it has been booked)
Reading up on hotel and restaurant reviews in the place you want to visit next
Thinking of all the amazing foods waiting for you to try during that next vacation
So how did the places on my travel must-do list end up on my list? Reading, researching, word of mouth, and watching TV…Discovery Channel and Food Network when it comes to TV, specifically.
Back in the 90's, there was a fun show called Travelers on the Discovery Channel (did you watch it? No one remembers this show!!). A group of travelers would visit a destination each week and show viewers all the must-dos and the must sees. There was always a segment dedicated to all the must-eats…my favourite segment…not surprising. I loved that show and tuned in each week. If you are interested, I was able to find one episode on YouTube. This is one where they visited Paris (you have to jump to 4:26 for the start of the episode).
And Food Network? That may seem like a strange way to find places to visit when you think of today's Food Network, but way back, Food Network wasn't all game shows and competitions. I do still enjoy it now, but I prefer the programming back then. There were many shows that were similar to Travelers but they were all food-based. I don't recall the name now, but my favourite was hosted by a woman who visited countries all across the world and sampled what they were famous for. She met with home cooks and professional chefs to try her hand at making local dishes. She also spoke of ingredients popular in the country she was in and sampled all the must try's. Did she have the BEST job or what??
I miss old school Food Network.
Oh, and of course, there is The Amazing Race.
On my list, some places are specific cities, some are just general countries/states/or provinces because I haven't decided where exactly I want to go in those places.
Some of the places in my list are crossed off but I will be going back (example: Orlando, hello Disney!). I'll also be updating this list as I go, adding and crossing off (I feel as if I've forgotten a lot!). I've also included some places that were on my list before but I have since visited and have been able to cross off.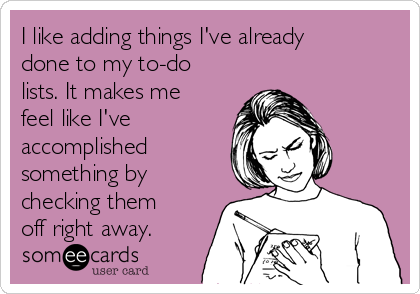 All of that aside, here is my list in no specific order.
My Travel Must-Do List
Hawaii
Australia
California
Seattle
New York City*
Las Vegas*
Arizona

Colorado

Chicago

Baltimore

New Orleans
Washington D.C.*

New Hampshire

Atlanta
Savannah
Vermont*
Boston*

Orlando

Miami
Philadelphia
Nova Scotia
Prince Edward Island
Vancouver
Alberta

Cuba

Dominican Republic

Mexico

Nassau

Barbados

Trinidad

Tobago
Rio De Janeiro
Greece
Spain
France
* Places I have been to solely for work purposes or family functions. These places are locations I want to return to so I can see them as a tourist.
What is on your travel must-do list? Have you been to any of the places on mine? Tell me all about it, I want to hear! And if you know of any shows currently airing that are similar to the ones mentioned above, PLEASE TELL ME! 🙂