Outaouais Tourism provided tickets for us to visit the Canadian Museum of History and MosaïCanada 150/Gatineau 2017 is free for everyone to attend. All of my opinions about Family Fun in the Outaouais are my own.
If you've read any of my travel posts, you know that during the summer, we like to take in as much as we can around town and, in a way, become tourists in our own city. At the beginning of each summer, my kids put together a list of things they want to do and we slowly make our way through that list, doing as many things as we can before September is upon us. Every year, without fail, "visit museums" is on the list. The first one we visited this summer was the Canadian Museum of History in Gatineau (or as it's also referred to: the Outaouais region). This area is just outside of Ottawa in Western Quebec and there is so much family fun in the Outaouais to take in.
If you haven't visited the History Museum, it's a beautiful building filled with so much to see and do.
If you do visit, be sure to set aside several hours so you can see everything. On this particular visit, we weren't able to see everything but we hope to go back again before the summer ends. (it's great summer learning for the kids while they're out of school!)
As the name says, it's filled with historic artifacts and exhibits that cover many parts of Canadian History.
One of the favourite places for us (and soon to become yours too if you'll be attending with kids!) is the Children's Museum section. Here, your kids will take a walking trip across the world stamping their passports (provided upon entrance for free) at each stop. Everything in this part of the museum is very hands on, kids are encouraged to touch and play, something they can't do in the other parts of the museum.
One of my favourite spots in the Children's Museum is the marketplace in France. It's filled with play food and your kids can pretend they're vendors, selling bread, cheese, fruits, and vegetables. There's even pretend money to make things a little more fun!
Back in the regular museum, there is always a special exhibit. At the time of our visit, it was all about the history of hockey.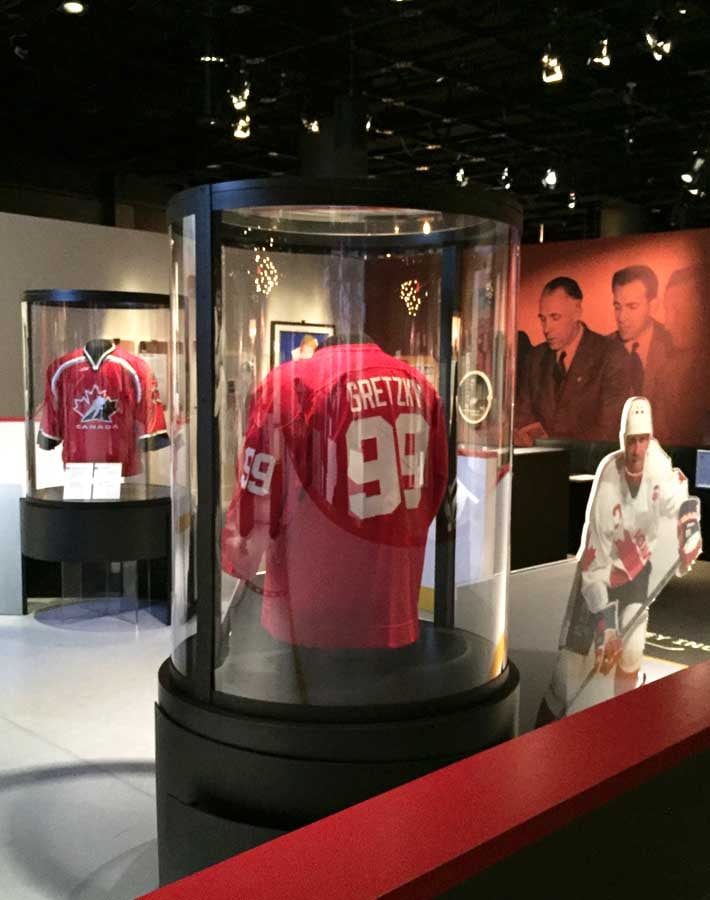 The special exhibits change, so before your visit, check out the museum website to see what awaits.
After we left the museum, we took a short, 10-minute walk down to Jacques Cartier Park to check out the huge horticultural sculptures that have temporarily taken over the area.
MosaïCanada 150/Gatineau 2017 is only around until October 15, 2017, so be sure to get out there as soon as you can since this is a special exhibit just for Canada 150 celebrations. It runs every day from 10am – 7pm.
There are a total of 33 mosaiculture displays to see and they're all breathtaking. They all fall around the theme of Canadian and First Nations history. It's hard to believe that they were all created using plants and flowers.
After entering, the first one we came upon was Anne of Green Gables. So very Canadian!
I won't share all of my pics here with you, I don't want to ruin things, but I'll share a few to show you how beautiful they are and to convince you that you need to see them in person!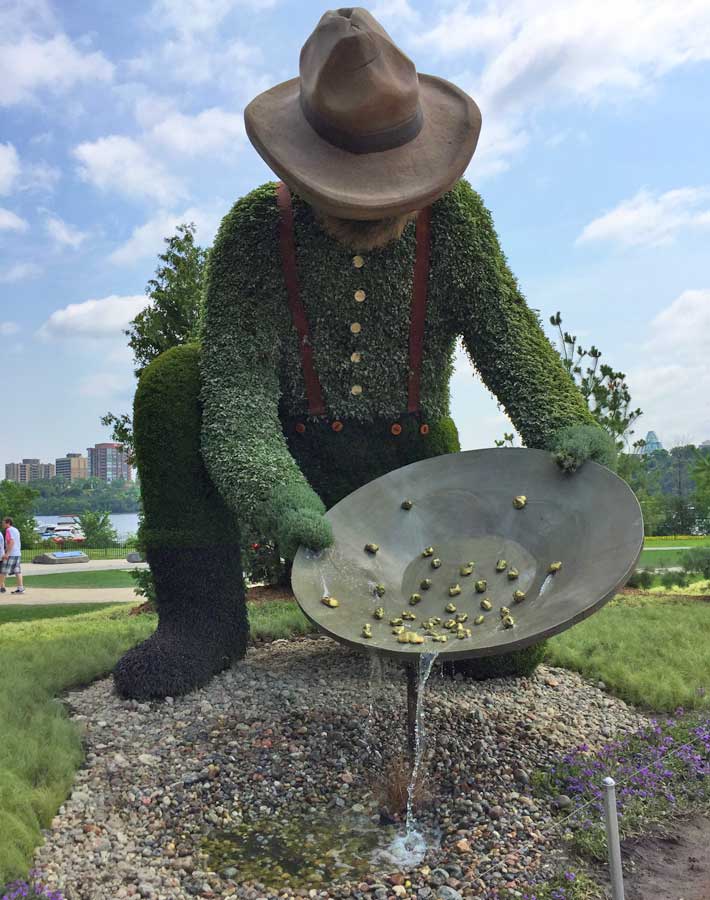 At the end of the exhibit, you'll find Mother Earth. They saved the best for last, isn't she lovely? And the pictures do not do her justice. You really have to see her in person. I would say that she was the most popular one in the entire park. You just can't stop staring…
I hope I've shared enough here for you to see that there are many thing to do for family fun in the Outaouais. I've only shared two options here but as we take in more, I'll share those with you too! And be sure to check out MosaïCanada 150/Gatineau 2017 before it ends, your kids will love it!